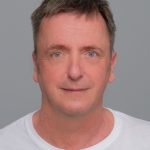 Slovenian Dystonia Patients Organisation
The aims of the organisation are:
Raising awareness of the disease, organising regular gatherings between patients, doctors specialists and therapists, provide a link between science, medical professionals and dystonia .
Informing dystonia patients on the latest medical breakthroughs in dystonia research.
Assisting the most affected patients showing visual signs of the disease which might make them feel uncomfortable being among others in their community.
Informing the public:
We intent to provide information regarding the disease, possible treatments and alleviation of symptoms to all patients of the disease as well as the general population.
We utilise all communication channels. This includes press releases, offering professional assistance to specialised journalists, having the president of the organisation appear with doctors specialists in various media – from specialised (Viva newspaper), to general channels (RTV Slovenia, Slovenian Press Agency, and in daily newspapers). 
So far we have already managed to spread dystonia awareness thanks to various information providers. We have even agreed to establish permanent collaboration with some of them to promote the organisation and its mission.
We are also very active on social media through our own profiles on Instagram and Facebook. All news is published on the website, www.distonija.si.
We regularly publish our DYSTONIA newsletter to all doctors, verified dystonia patients, specialists, therapists and so on. We have already published our second issue.
We are currently working on establishing a special telephone hotline for all dystonia patients. Our member numbers keep growing. We have successfully began informing Slovenians on dystonia thanks to TV interviews and newspapers.
The organisation is (currently) exclusively financed through sponsorship and donations.