Another successful Dystonia Awareness Month has taken place. It is amazing to see all the dystonia awareness activities taking place across Europe and around the world. There were special dystonia days and fund raising activities organised by our member associations. Special social media content with information and education on dystonia was created and shared. In this issue you can read more about some of these activities of DE members.
We are so grateful to all of you who have helped to spread information, increase knowledge, raise funds for research – your support is important to the dystonia community.
Dystonia Europe focused this year on the campaign #escapedystonia where we asked people to share how they manage and cope with their dystonia. Can a passion for something or a special sport or hobby help you to forget the dystonia and better manage the symptoms?
Here are some of the people who shared what they do to escape dystonia: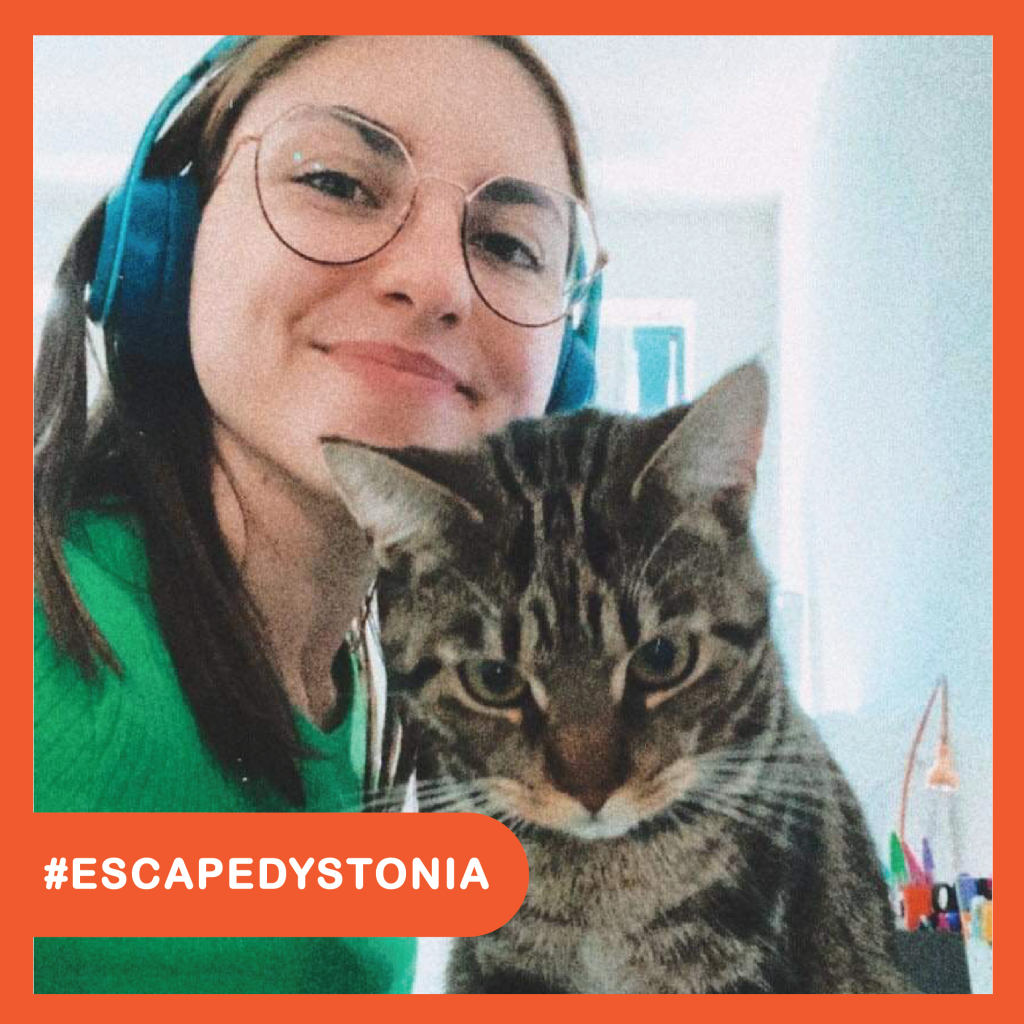 "My name is Tina and I have been diagnosed with oromandibular dystonia for over a year now. It has been life changing but I have gotten so far thanks to the support of my family, friends and your wonderful page. It has helped me a lot in the past months so thank you. Here is my #escapedystonia picture. Music and my cat make everything better."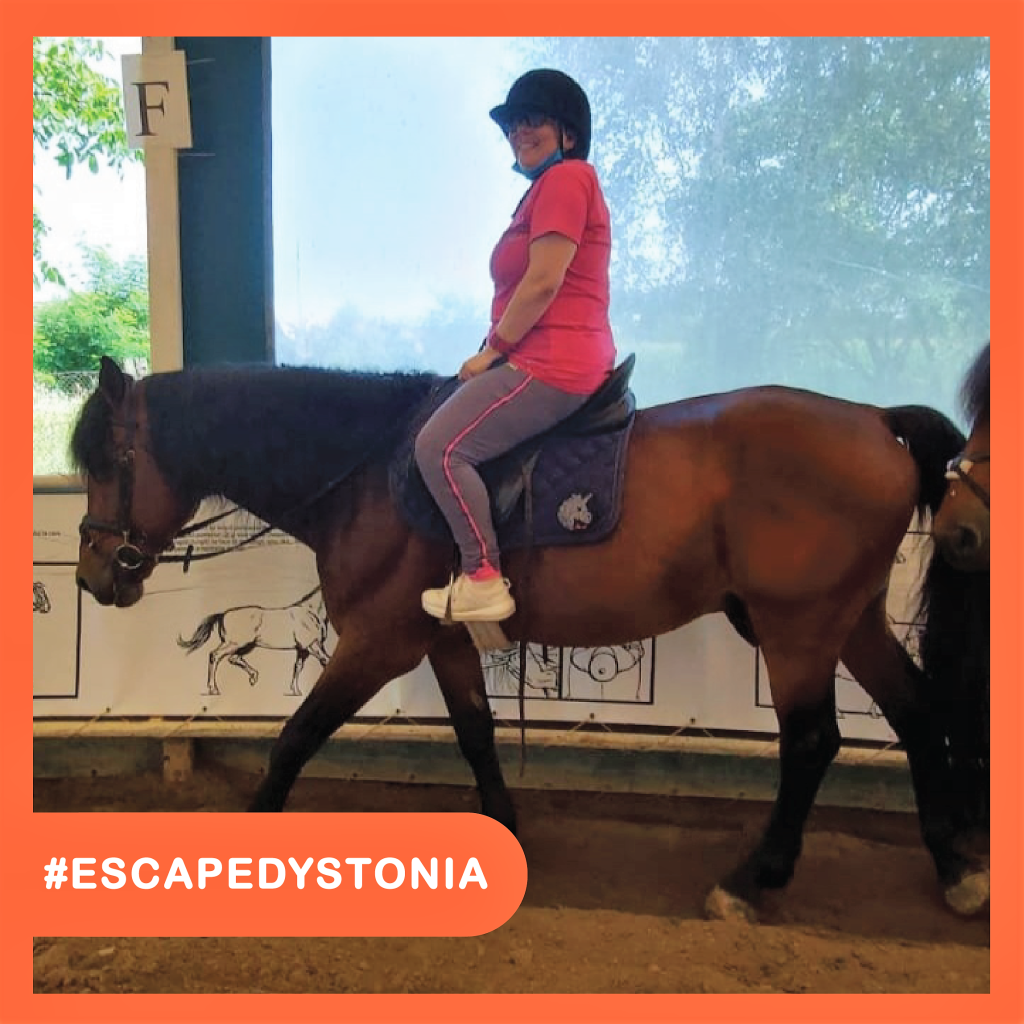 "My name is Sabina and I  enjoy riding a horse because I gain confidence in myself and it helps me to escape dystonia."
"My name is Leonardo, I am 12 years old; when I was 8 I had first symptoms of dystonia, one year later the Gene KMT2b mutation was identified. Some months ago I had DBS and my life is now better! The activity that makes me feel good is sport climbing."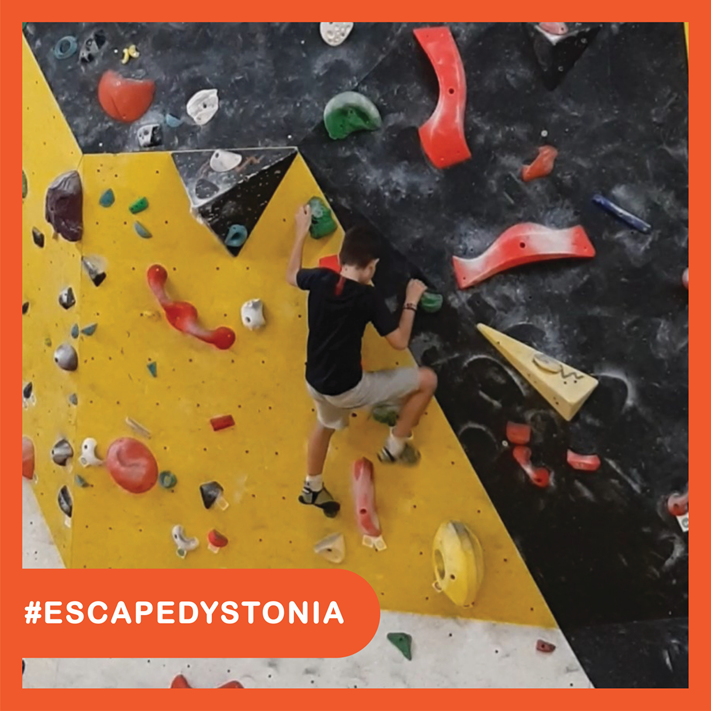 For more information and contributions see https://dystonia-europe.org/projects-1/projects/escapedystonia-awareness-campaign/
We had also created some infographics with the first  results of the Dystonia Survey by Prof Maja Relja.  These were posted throughout the month. Other content we shared on the Dystonia Europe channels was general information about dystonia, the different types and what treatment is available.
For next year we are planning a series of videos with a funny touch explaining and showing what it is like to live with dystonia. If you have any funny stories that you  have experienced, please share with us and maybe it can be part of the content.
Please send to sec@dystonia-europe.org