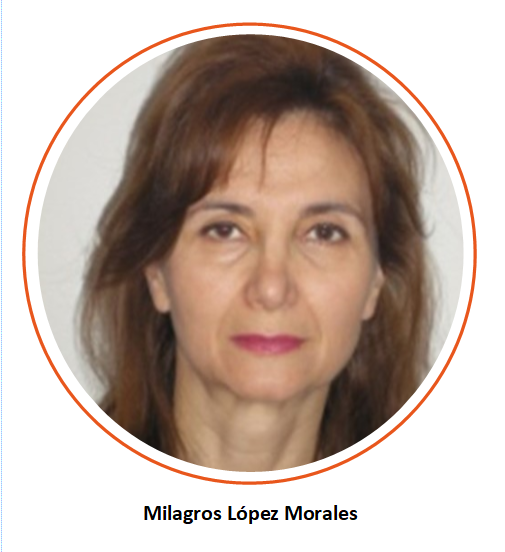 What is your name?
My name is Milagros López Morales. I live with my husband and my two children in Madrid. I have dystonia for thirty years, which has not prevented me from achieving my goals. I have a degree in Fine Arts and in Information Sciences and I have worked for 25 years as a art teacher in a public high school, until I was retired because of my dystonia.
I have been a member of Distonía España-ALDE since almost its beginning but I did not start collaborating with the association until 2018. I joined the board as general secretary and since October 2022 I am the president.
What are the benefits of working within a patient   organisation?
Associations of patients with rare diseases such as dystonia are essential to offer information and support to affected people and their families. I am happy to make the association better as an entity but above all to know that associations are really necessary to help people.
People are the most important aim for Dystonía España-ALDE and offer my experience and knowledge to the people with dystonia gives me great satisfaction. Especially, helping newly diagnosed people in the difficult process of accepting the disease and offering them empathy and hope.
Patient associations are the transmission chain of patient needs with public administrations, health professionals, pharmaceutical companies, the media… Our role is essential to give voice and visibility to the group, establish relationships among patients, promote research, promote social action and claim rights… and sign agreements with entities that benefit associated people.
 How do you like spending your free time? 
I really like art, I'm passionate about original version cinema and I'm a great reader, but since I've been on the board I have less free time than before, because I dedicate part of that time to working on new ideas and projects to implement in association. But what I like the most is sharing time with my children because I am aware that they will leave home soon and I really enjoy every moment I spend with them. We like to make trips through natural landscapes and enjoy our cultural heritage.
And when I have some extra time I continue to write film criticism for the online film magazine https://encadenados.org/, with whom I have collaborated for more than twenty years.
What keeps you motivated on the tough days?
My children have been the support of my life in difficult times. They have always known their mother with dystonia and that has made them more supportive and empathetic towards people with disabilities. Their presence in my life motivates me daily.
The cinema has been another of my faithful allies with the most complicated moments in my life and still it is today. A good movie fixes up a bad day for me, but also having tea with a good friend or a home gardening working session.
What makes you angry or frustrated?
I try every day not to get angry about anything, but I don't always succeed. I am frustrated by the incompetence, the lack of honesty and commitment of people. But I learn every day to be tolerant and have a constructive spirit and to get over the adversity.
Milagros López Morales, ALDE, Spain