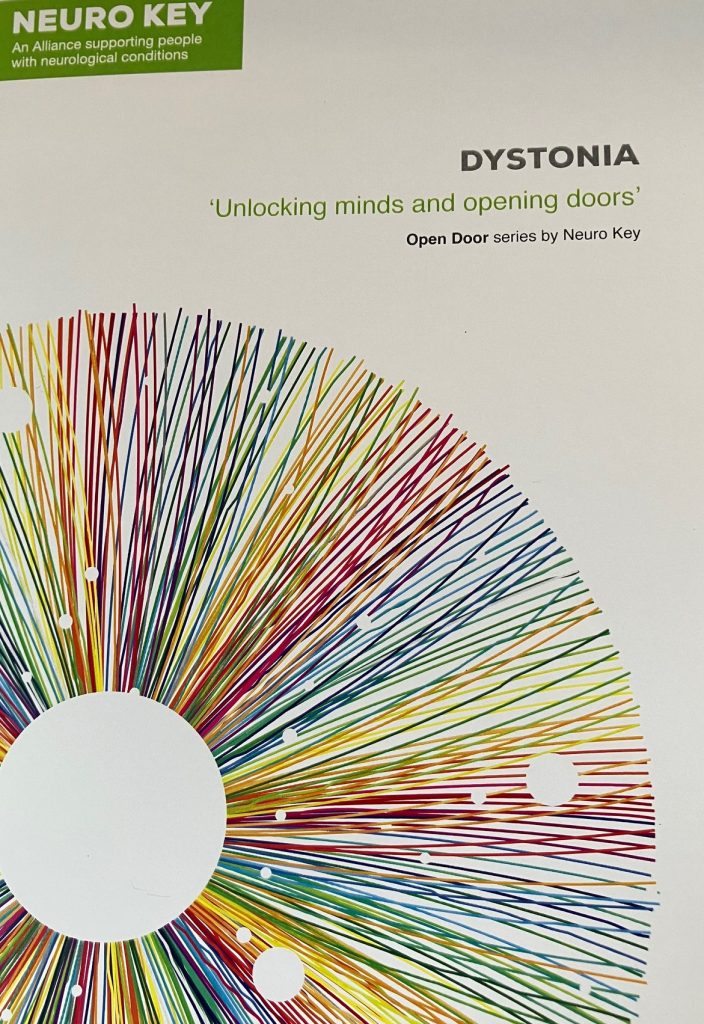 As a member of the committee (board) for Action for Dystonia, Diagnosis, Education and Research (ADDER), I was recently asked by our local Neurological Alliance (Neuro Key) to help produce a leaflet as part of their 'Open Door' campaign.
The campaign has produced several leaflets each one about a different neurological condition with the aim of raising awareness and helping people to understand just how it feels to live with a neurological condition.
Of course this leaflet would be all about dystonia patients and their own dystonia story.
It didn't take long for me to find a few volunteers to take part and provide their own story for the leaflet. I also took part of course and wrote my own dystonia story. Our Open Door leaflet has four different stories from four dystonia patients and between them it gives the reader a really good picture of what it is like to have dystonia and how it impacts on our daily lives.
The leaflet concludes with some learning outcomes which are aimed at medical professionals who treat dystonia.
You will have read in another article in this newsletter that the charity ADDER will soon close its doors permanently but we hope this Open Door leaflet is our legacy to patients to show them they are not alone, and to medical professionals to help them better understand dystonia patients.
If you would like to read this leaflet you can open and download it  NeuroKey-Dystonia-web
Gill Ainsley
Vice President and Secretary Dystonia Europe