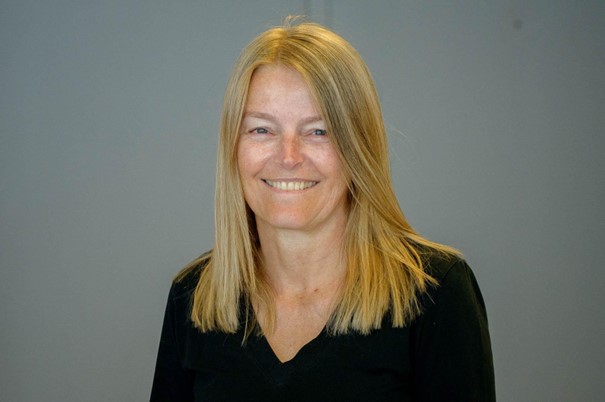 What is your name?
My name is Claudia Schmid. I have passed the big  6-0, and I have been married to my childhood sweetheart for the past 45 years now. We have 3 children, who are grown-ups and don't live at home anymore. We have lived the past 20 years in a beautiful house with a garden in the countryside. I am educated as a historian and work as an art educator and curator in a museum. When I was diagnosed with dystonia, I soon started getting involved in the work of our patient organisation, later being elected to the board of the Swiss Dystonia Association and I am now Vice-President.
What are the benefits of working within a patient   organisation?
A patient organisation can have a greater influence in health care structures than individuals working alone. Participation is central. Ideally carers and patients should talk to each other on equal terms. It is rarely possible for carers to know the patient's side, and experience of living with dystonia. Often carers only know the facts from the medical books. Patients can bring a lot of experience with them and are thus able to contribute significantly.
Therefore it is important for two-way communication between patients and medical practitioners. Part of my work is also to engage the public, provide information, and encourage people who are interested in research in dystonia.
How do you like spending your free time? 
I like sports, not only because it keeps me healthy, but also because it is good for the brain. When climbing in the mountains I have to plan my route, where to place my feet and hands to ascend efficiently. There are also mental health benefits that come from being patient and present and the sense of accomplishment you experience when you reach the top.
In addition to adventurous activities, I also enjoy my quiet time: reading, drawing or being creative. And I am a big fan of English gardens (although my own garden is still very far away from my dream). But hands in dirt, head in the sun feed not just my body, but my soul.
What keeps you motivated on the tough days?
I try to see things positively. And I try to follow the Serenity Prayer, commonly quoted as follows: "Grant me the serenity to accept what I cannot change, the courage to change what I can, and the wisdom to know the difference." There is so much for which I am grateful. Sometimes I must complain, but I am conscious my complaints are at a high level.
What makes you angry or frustrated?
I often frustrate myself with my own ambitions and perfectionism in my work. But also, the fact that I try my best to help others, but struggle to accept help from others. My other frustration is intolerance and negativity in people. We all have different qualities and should remain as tolerant and positive as we can for each other.
Claudia Scmid, Swiss Dystonia Association, Switzerland