EPF 20th Anniversary
Marco Greco, President of European Patient Forum (EPF) opened the meeting 28th April 10.30 am. in Brussels. Dystonia Europe is a full member of EPF and was present at the meeting. Looking back the organisation has grown tremendously during the 20 years since it was founded in 2003. Reflections were made on advocacy in the past and in the future.  EPF covers the gap between EPF members and the EU Institutions. A patient organisation that was not disease specific was needed. The voices of the patients must be present before decisions related to health care are made at EU level and EPF represents the patient voice on EU level.
In the evening the 20th anniversary celebration was marked by dinner and music. The meeting and dinner were very positive and there was a lot of networking between the patient organisations.
EPF's Annual General Meeting 2023
On the 29 April 2023 representatives from EPF member organisations from across Europe gathered for the Annual General Meeting. During the event, EPF's board members, together with the Secretariat, reported on 2022 activities and gave an overview on the current and upcoming work plan for 2023.
The AGM plays a crucial role in the democratic and governance process of the organisation and is a good opportunity for members to have an overview on EPF's activities.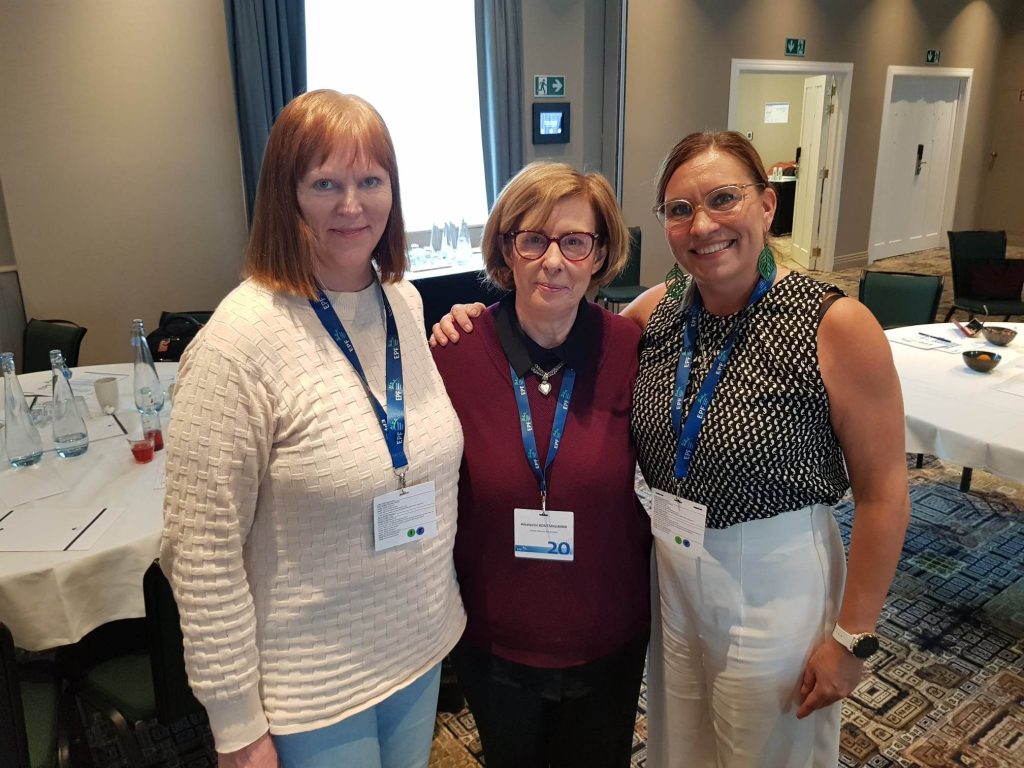 Networking with other organisations From left:
Merete Avery, Dystonia Europe, Katerina Koutsogianni-Tzigounak, The Greek Umbrella Patient Organisation
Sanna Kaijanen, The Finnish Federation of Hard of Hearing
Reporting and upcoming activities
The Annual Report reviewed EPF's collective accomplishments, showcased focus areas for 2022 in terms of policy and advocacy, presented the ongoing projects' highlights, featured communication milestones, and outlined the main activities carried out in the capacity building and membership areas. The annual report and the financial report were approved during the meeting by the members' unanimous vote.
Later, the members were presented with EPF's work plan for 2023, including the policy areas that EPF will cover this year, ongoing involvement in projects, the foreseen capacity building activities, and expected communications outcomes and deliverables. The work plan received a unanimous favourable vote from members, together with the 2023 Budget.
The EPF Youth Group contributed to the annual overview by presenting their achievements for 2022 and upcoming events and activities for 2023.
New EPF Members
This year, EPF welcomed the Latvian Network of Patient Organizations and Sjögren Europe as Associate Members. The National Association of Patients' Organizations (NAPO), after joining last year as an associate member, has now become a full member, after meeting all the requirements and receiving a positive vote from the EPF membership.
The EU Pharmaceutical Reform
To conclude the event, Julie Spony, EPF Policy Officer, delivered a much-anticipated overview of EPF's position on the recently published revision of the pharmaceutical legislation. The presentation walked the audience through the legislation's relevance to the patient community, while highlighting EPF's key recommendations.
You can read more about EPF and their work here https://www.eu-patient.eu/
              Group Photo Participants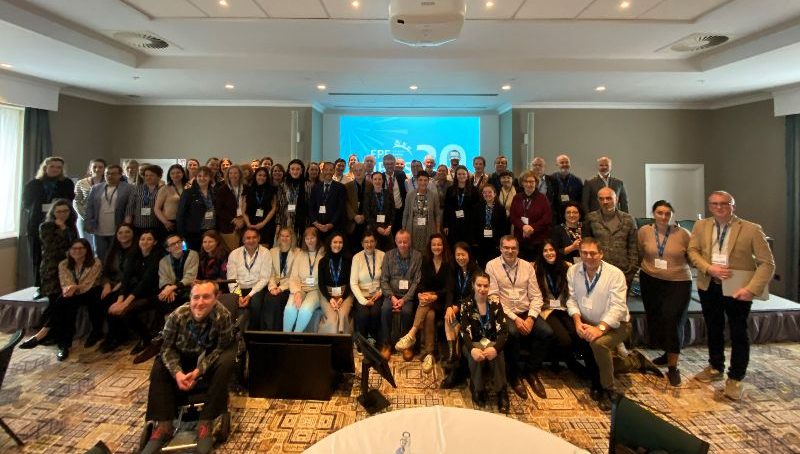 Merete Avery, Operations Manager