At the beginning of May EFNA held its 22nd Annual General Assembly in Amsterdam, The Netherlands. Representatives from several neurological umbrella organizations such as Parkinson's Europe, Pain Alliance Europe, Ataxia Europe, Restless Legs Europe etc attended the meeting.
There were roundtable discussions on the IGAP* initiative and how to implement this across Europe. The formal meeting followed after lunch with presentations of the Annual Report of 2022 as well as the final accounts, which were all approved.
EFNA was formed in 2001 to unite neurological umbrella organisations and to work together on the European level on shared interests such as awareness, advocacy and empowerment.
For the last 6 years EFNA was led by President Joke Jaarsma from the Netherlands and now it is time for her to step down. Joke is herself a neurological patient since she is suffering from restless legs syndrome. She has been active in both Restless Legs Europe and the national restless legs association in the Netherlands. She also served as the Treasurer in the European Brain Council for many years.
We thank Joke for her dedication and hard work for neurological patients across Europe.
* Neurological disorders are a significant public health challenge and addressing them has become a global priority with the adoption of the Intersectoral Global Action Plan on Epilepsy and Other Neurological Disorders 2022–2031 (IGAP) in 2022. The European Federation of Neurological Associations (EFNA) recognizes the critical importance of implementing the IGAP and calls attention to two specific IGAP targets that are essential prerequisites for the successful rollout of the plan.
https://www.efna.net/wp-content/uploads/2023/03/EFNA-POSITION-PAPER-ON-IGAP-TARGETS.pdf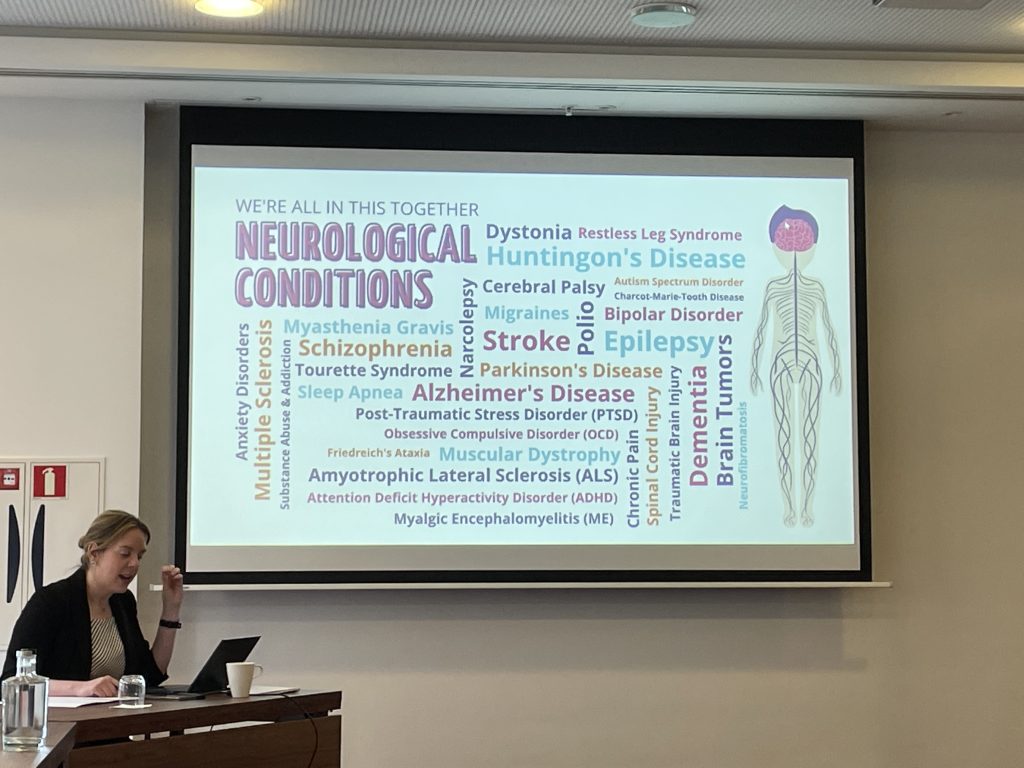 Now we welcome Astri Arnesen as the new EFNA President. Astri represents Huntington's disease and she is also the President and the Executive Director of Huntington's Europe.
At the meeting in Amsterdam it was also the occasion for Dystonia Europe Executive Director Monika Benson to step down from the EFNA board after serving the maximum period of years.
Both Monika and Joke will remain as EFNA representatives on a few committees to support the continued work of EFNA.
The new EFNA board will meet for the first time before the EAN Congress in Budapest.
We wish Astri and her new team much success in their work for neurology in Europe.
Monika Benson, Executive Director