In October the Norwegian Dystonia Association held their autumn meeting in beautiful Bergen, a city on the west coast of  Norway. Almost 50 people attended the meeting.
The key lecture was Physiotherapy by Anette Holmelid Elvik. She had a very interesting presentation. There were lots of questions from the audience.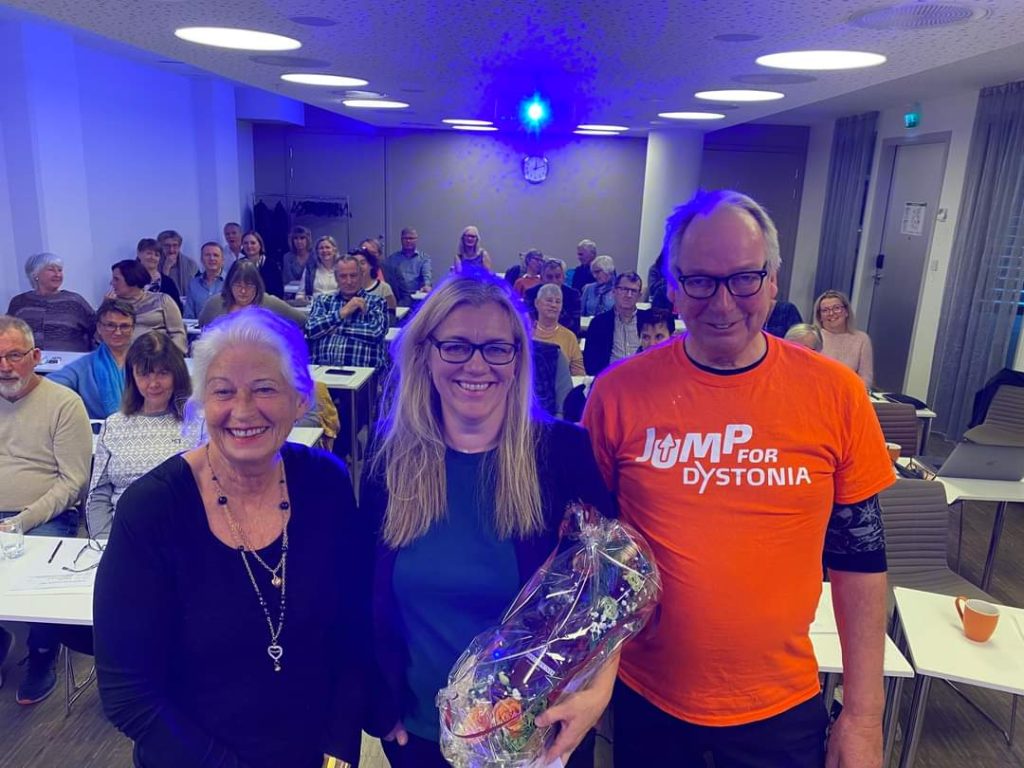 From left: Sissel Buskerud, Anette Holmelid Elvik og President Norwegian Dystonia Association Johan Arnfinn Warvik.
We also heard a patient story by Atle Bogen talking about his journey with Dystonia. It was a story that really moved you.
In the evening we had a journey to Mount Fløyen. A funicular railway takes you up to one of Bergen's 7 mountains that surround the city. What a stroke of luck. The rainy weather disappeared, and we had sun when we arrived at the mountaintop.
Back at the hotel we sat down and talked about the challenges we all have to live a good life with dystonia. The meeting ended with a dinner at the hotel with good food and a quiz about Bergen after dinner.
Sissel Buskerud
Vice President Norwegian Dystonia Association and Treasurer Dystonia Europe