European Academy of Neurology is a non-profit, independent organisation representing more than 45,000 members, as well as 47 European national societies.
The 8th Congress of the EAN took place in Vienna in June this year. EAN Congress is one of the biggest neurological events in Europe. This year 380 lecturers and 5300 onsite participants took part in the event. Among them was the winner of this year's Dystonia Europe David Marsden Award – Dr Susan Knorr and president Dystonia Europe – Adam Kalinowski. During the European Basal Ganglia Club special session, Adam had the pleasure to introduce the award winner, who presented the results of her research.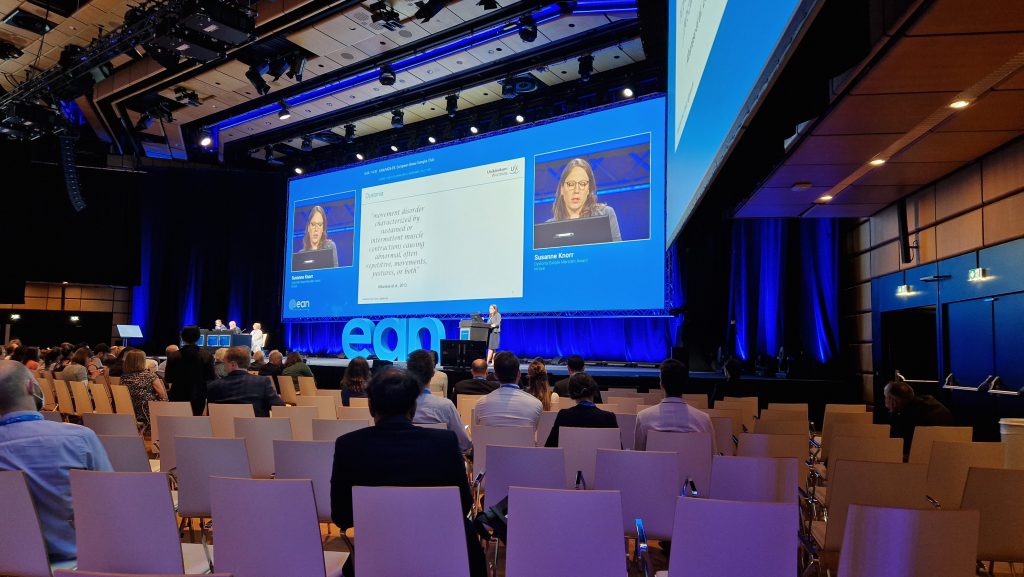 For the first time, Dystonia Europe has had the opportunity to present the David Marsden Award at this annual congress. This is a big step, and we believe the award will now attract more researchers and stimulate dystonia research.
Adam Kalinowski, President Dystonia Europe