Our last face to face meeting with members was in June 2019 so I was really looking forward to meeting my friends on the Dystonia Europe Board and our members who were able to join us for the weekend.
I left my home at 03:30 for my 06:00 flight to Copenhagen via Amsterdam and arrived at the Scandic Copenhagen hotel at around lunch time, very tired and rather hot and sweaty!
I met with my friends on the Board for a quick lunch and then we were straight to work with a Board Meeting to discuss final arrangements for the weekend's meetings and activities and also to discuss other DE business.
Once we were all together again my fatigue disappeared and I was left feeling energised and ready to work!
Our first evening together was spent in a local restaurant where we ate lovely food and chatted the evening away.
The following morning (Friday) we were straight to business after breakfast and some of us began by putting together the information packs for the General Assembly that afternoon and the conference on Saturday. Some Board members took part in the 'Patient Journey' video project to be used for Dystonia Awareness in September.
All the time we were busy, Stephan, our photographer was taking photos of us sometimes discreetly and sometimes not so discreetly! He really knows how to get the best pictures out of us all!
The time for the General Assembly came around very quickly and was well attended by our members. Monika, Adam and Sissel all gave excellent presentations on all our achievements and our finances.
As usual Adam had us all giggling when during the agenda point 'Membership Fees' he asked our members if they would like to raise the annual fee!
We had a very emotional presentation by Tedy from the Slovenian Dystonia Society. He told us his 'Dystonia Story' and the long and difficult path he had before he got a correct diagnosis and effective treatment. I was very pleased that the General Assembly approved their membership of Dystonia Europe, we can now help each other.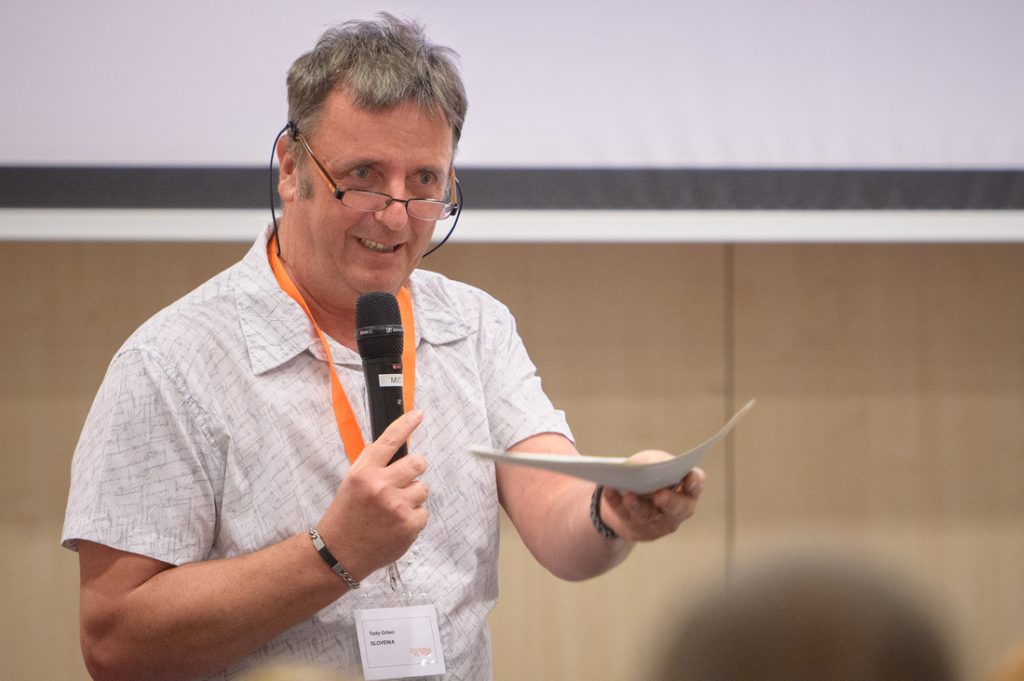 We had a short break during the meeting where we enjoyed coffee, cake and chatting to each other, as you can see below, although I don't know where Merete's cake is, maybe she had already eaten it. Have you noticed the hotel even decorated the drinks stations in DE colours! Ha ha.
That evening we had a coach tour around Copenhagen and the highlight was a trip to the Christiansborg Palace.
It is such a beautiful building furnished and decorated  exquisitely. That was followed by a very special dinner at The Opera House. Also a beautiful building but very modern and very different to the Castle.
The big day finally got underway when the Board Members met in the conference room at 07:30 to prepare everything ready for our guests, speakers and delegates arriving from 08:30.
That hour before people began to arrive was hectic! We  prepared the registration desk, we moved furniture, we decorated the room with posters and balloons, we put up our banners and somewhere in between all of that we had breakfast, phew!
Adam began the conference by introducing Dystonia Europe (DE) and giving us a brief history of the organisation. The conference was very well attended with people from all over Europe and only a few empty seats in the large conference room..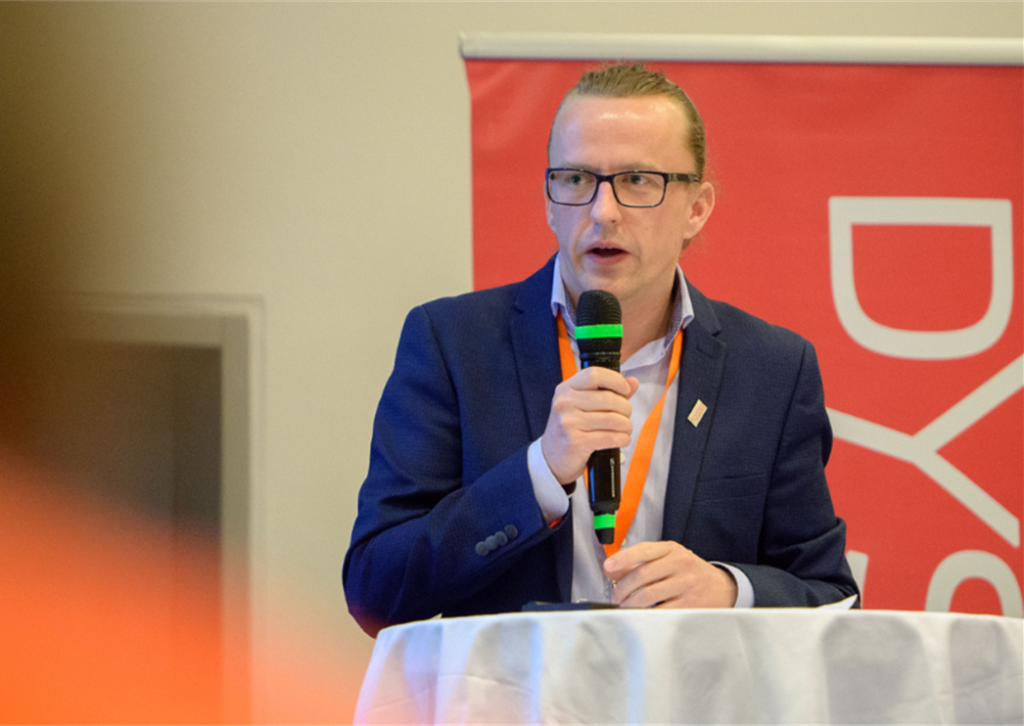 We had presentations and videos from a wide range of specialists and patients. Tracey McCann made a video of her 'Patient Journey' which was emotional and inspirational. You can find her presentations on 'Ted Talks'.
Prof Tobias Bäumer explained the benefits of guided botulinum toxin injections and Prof Lena Hjermind explained the genetics of Dystonia.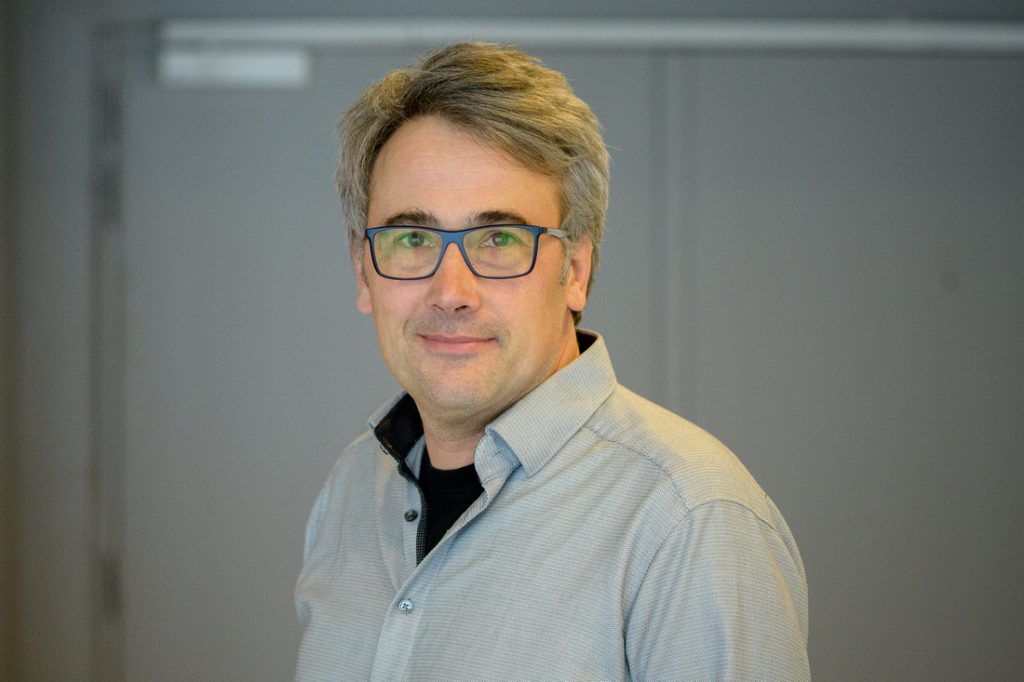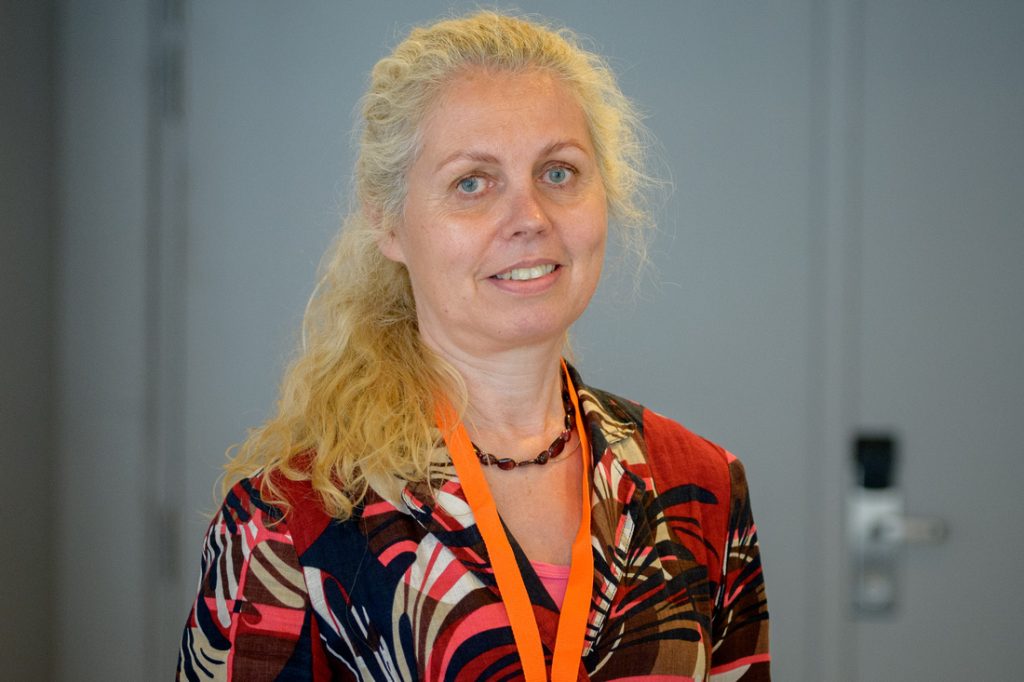 After coffee Prof Espen Dietrichs explained plasticity in our nervous system. I found this particularly interesting as I previously knew nothing about plasticity and the part it plays in our nervous system particularly for dystonia patients.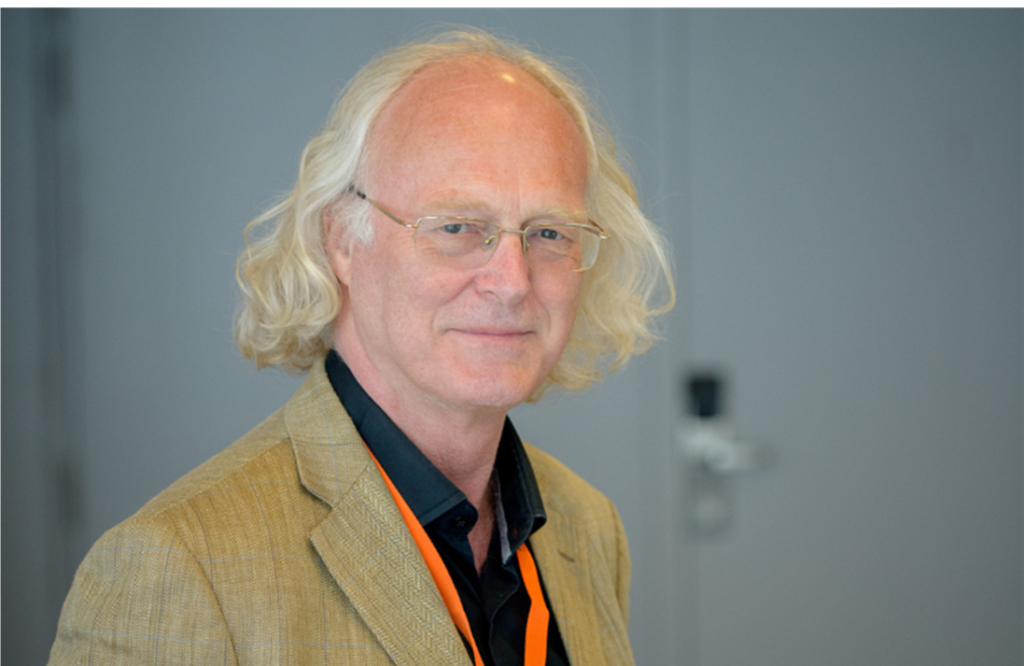 He was followed by Prof Annemette Lokkegaard who gave us a really good explanation of Deep Brain Stimulation (DBS) for dystonia patients.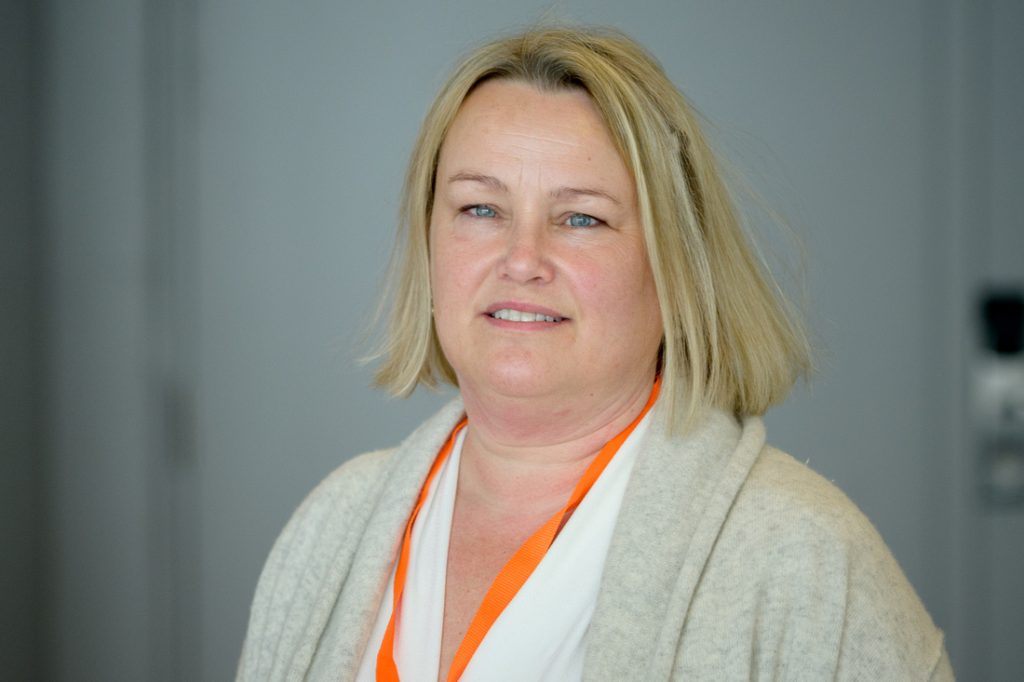 We then had a lunch break and I could feel my energy levels getting really low but of course we still had the afternoon to do! I took myself off to a quiet part of the hotel and just sat, all alone with my eyes closed and  relaxed for 20 minutes before the afternoon session  began. This really helped me to focus on the afternoon speakers.
The first speaker of the afternoon was our long-term friend and supporter Dr Jean-Pierre Lin who specialises in children's dystonia and DBS treatment for children.  As usual he was very informative and presented a lot of evidence to show that children respond really well to DBS.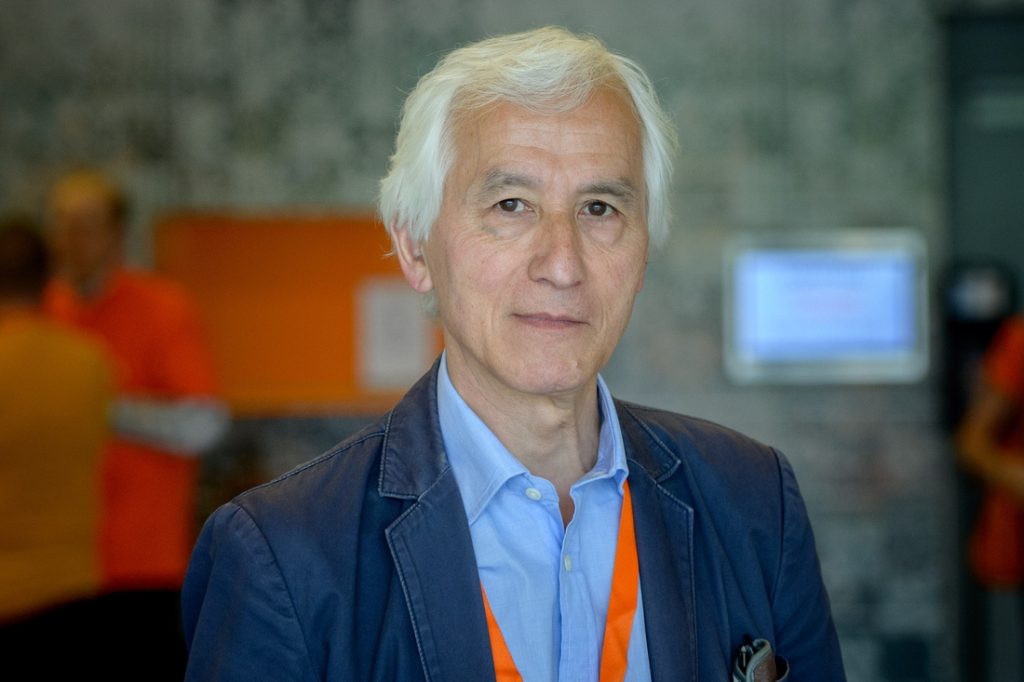 Our next speaker was physiotherapist Johanna Blom who has created a database of physiotherapy exercises especially for dystonia patients. The database was developed with a grant from Boston Scientific Foundation and is currently available in Sweden but will be available to other parts of Europe very soon.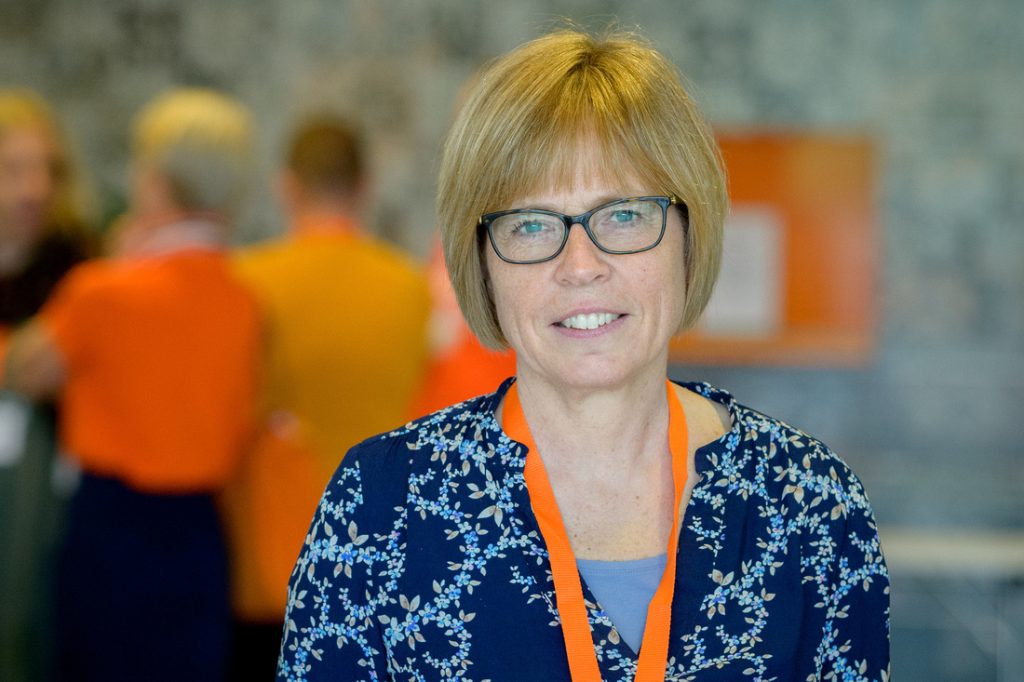 We then had the pleasure of a video presentation from Prof Marjan Jahanshahi who spoke about living well with dystonia. She advised that we should all be kind to ourselves and take time when we need it to rest and practice mindfulness. I realised as she was explaining this that I had done that for myself at lunch time!
Monika then gave us a presentation of the 'Patient Journey' which was a study of patients with Cervical Dystonia. The results of the study were used to create the first cervical dystonia patient experience map. This was done with support from Ipsen and a lot of input from DE and their members.
The results have now been published in the Orphanet Journal of Rare Diseases. Monika also asked everyone  present to take part in a short video project where dystonia patients answer three questions, 'I am ___name, From ____ Country, It took _____ years/months (for diagnosis). These videos which will be short and to the point will be used as part of our Awareness campaign in September.
Monika was followed by Adam telling us about the latest version of the MyDystonia app. We would like many more people to use this useful app, we are sure they will find it helpful for monitoring their own dystonia and discussing their symptoms with their consultant.
At this point my energy levels were taking a serious nose dive and sadly I had to leave the conference room and rest for a short while so that I had the energy to help clean up the conference room and set up the room for our Gala Dinner that evening.
Dr Katarzyna Smilowska then joined us by video to present the results of her survey, 'Dystonia and Sexuality'. After yet another interesting presentation Katarzyna concluded that participants who were sexually active were young and in a relationship, and she found no differences in terms of gender, type and duration of dystonia and percentage of those receiving treatment.
I know from my friends that the last speaker, Sandra Theil, was also very good and of course I wish I hadn't missed her, but I will watch her video on our YouTube channel!
This excellent conference came to end with Adam thanking everyone for attending, presenting and working to make the day such a success.
As people began to leave the conference room all Board Members helped to tidy all the material away and to decorate the room next door for our Gala Dinner.
Time was running short and we all had to get changed   ready for the dinner, so we went our separate ways and I had a very quick shower and change of clothes and then went back downstairs for drinks before the dinner. We had a lovely three course dinner, beautifully presented and perfectly cooked. There were a lot of tired but happy faces around the tables, we all agreed the weekend had been a huge success.
Thank you to all the people who worked hard to arrange the weekend from our General Assembly to our Conference and all the food and entertainment!
See you all in Dublin June 1st to 3rd 2023!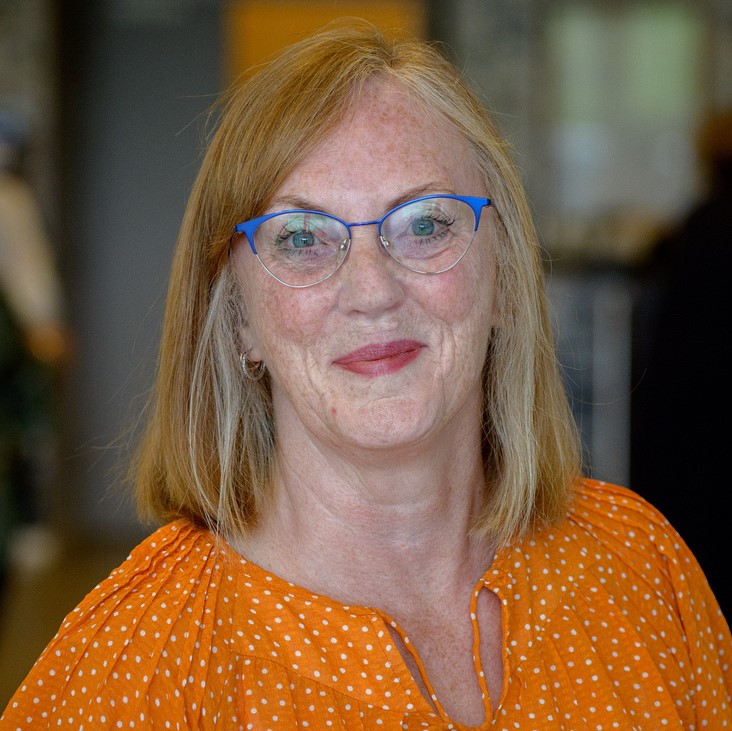 Gill Ainsley, Secretary Dystonia Europe
PS: My smart watch showed that I had walked over 50,000 steps over the weekend!