As we informed you in an earlier our newsletter, we are working on a very exciting project – a series of dystonia awareness videos. The aim of these videos is to show the symptoms of different types of dystonia for better understanding by people who have never heard of this disorder.
The videos will be short and will not contain any dialogue. We believe that this will make them more likely to be shared and the message will be understood regardless of the viewer's language. The series will include 5 videos showing the following types of dystonia: cervical dystonia, writer's cramp and blepharospasm. Some of the main roles have been played by real patients.
The scenarios were created based on real stories. Before filming began, the director, actors and patients met to discuss and correct the scripts so that the films showed the symptoms of dystonia as real as possible. Filming took place in May this year in Dublin. During post-production, Dystonia Europe consulted the producer to finally get good quality films. Now we are in the final phase of the project.
The films will premiere this autumn on Dystonia Europe channels as well as channels of our member organizations.
We believe this campaign will be very powerful for dystonia awareness.
Adam Kalinowski, President Dystonia Europe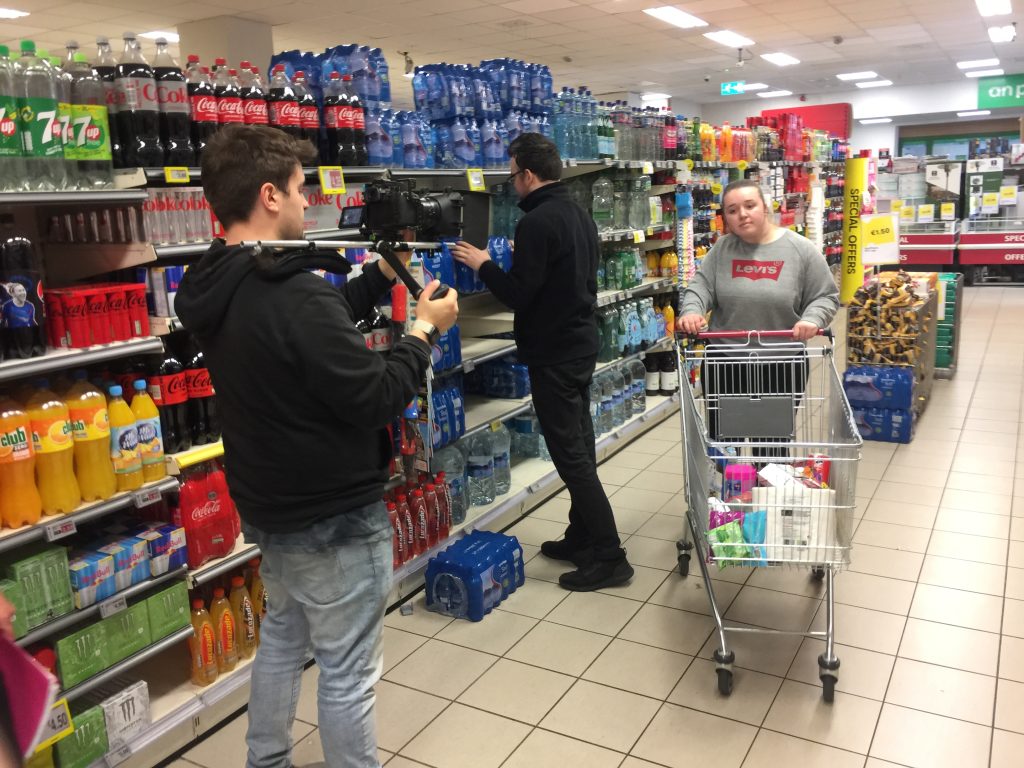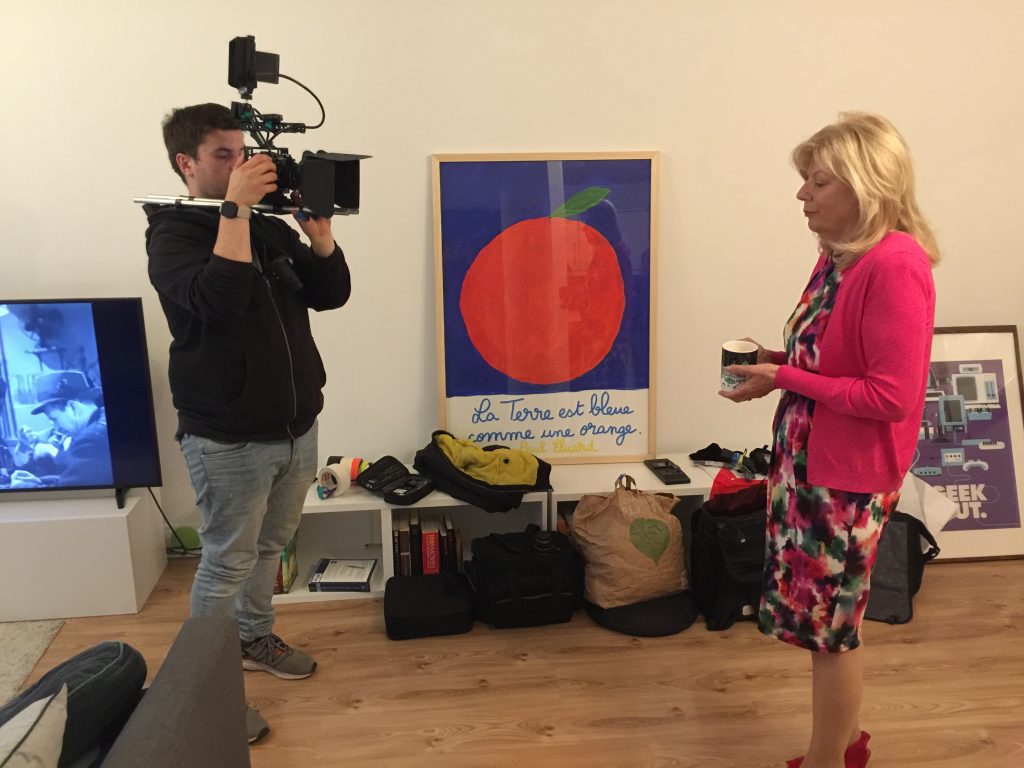 Filmcrew and actors participating in filming of the videos.