Come join us in this year's dystonia awareness month with focus on #dystoniajourney.
In our recent work with the dystonia patient journey and also the dystonia survey of Prof Relja in 2019 we have seen that the time of diagnosis can differ from a few months to several years.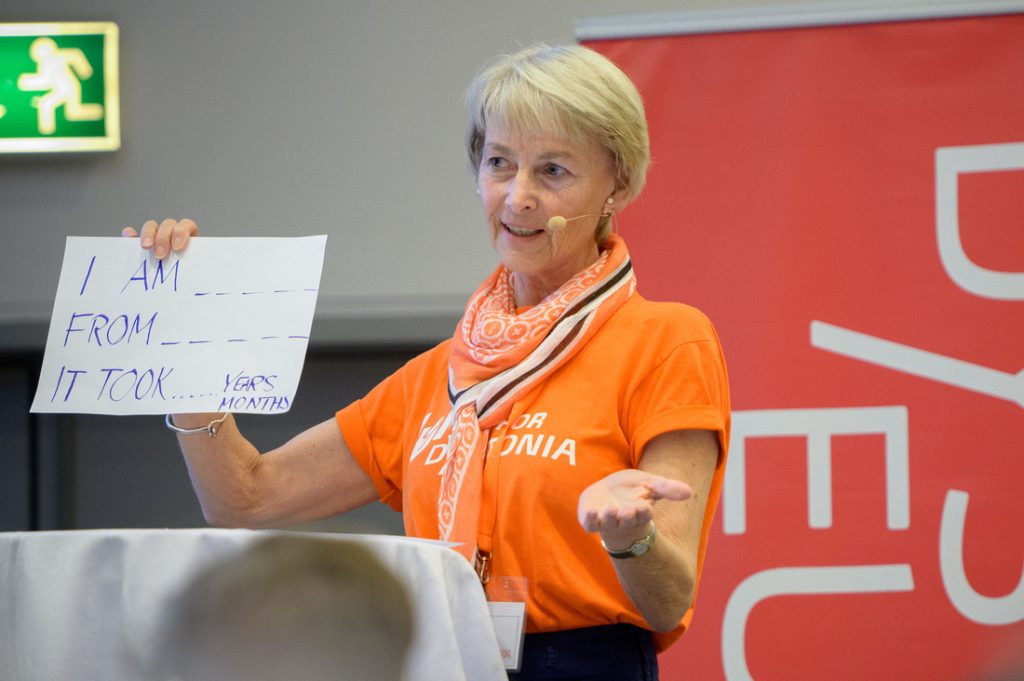 Very often it depends on where you live and which  doctor you come to and if they have any knowledge of dystonia. This is not OK and we want to make a change. More awareness and improved knowledge of dystonia is needed among health care professionals.
Therefore during this awareness month we would like to hear your experience on diagnosis. Here are what some participants at the Dystonia Days 2022 in Copenhagen said: https://bit.ly/3z1RhDU
Take part and let us know what was your time to diagnosis!
Grab a camera, take a video of yourself and say (exactly like the participants in the video):
I am… (your name)
From… (your country)
It took… (how long did it take for you to get diagnosed)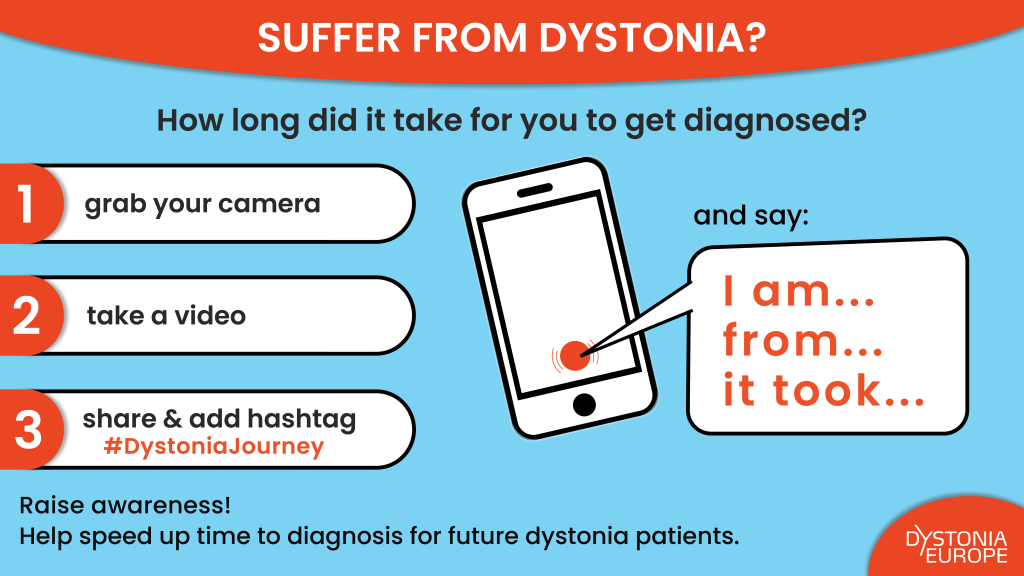 Post and share the video using the hashtag #dystoniajourney! We will collect all these videos and share them as well.
By collecting these stories of time to diagnosis we hope to raise awareness of this major barrier in the dystonia journey and hopefully we can contribute and improve the situation for dystonia patients in the future.
Look forward to seeing you!
Monika Benson, Executive Director Dystonia Europe
For more information see here:
Dystonia Patient Journey  https://dystonia-europe.org/2022/05/first-ever-patient-experience-map-in-cervical-dystonia-reveals-multiple-barriers/
Dystonia survey of Prof Relja https://buff.ly/2VFLqo4
Dystonia Awareness Campaign https://dystonia-europe.org/i-am-it-took/