'Diet and Dystonia' is now open on our platform.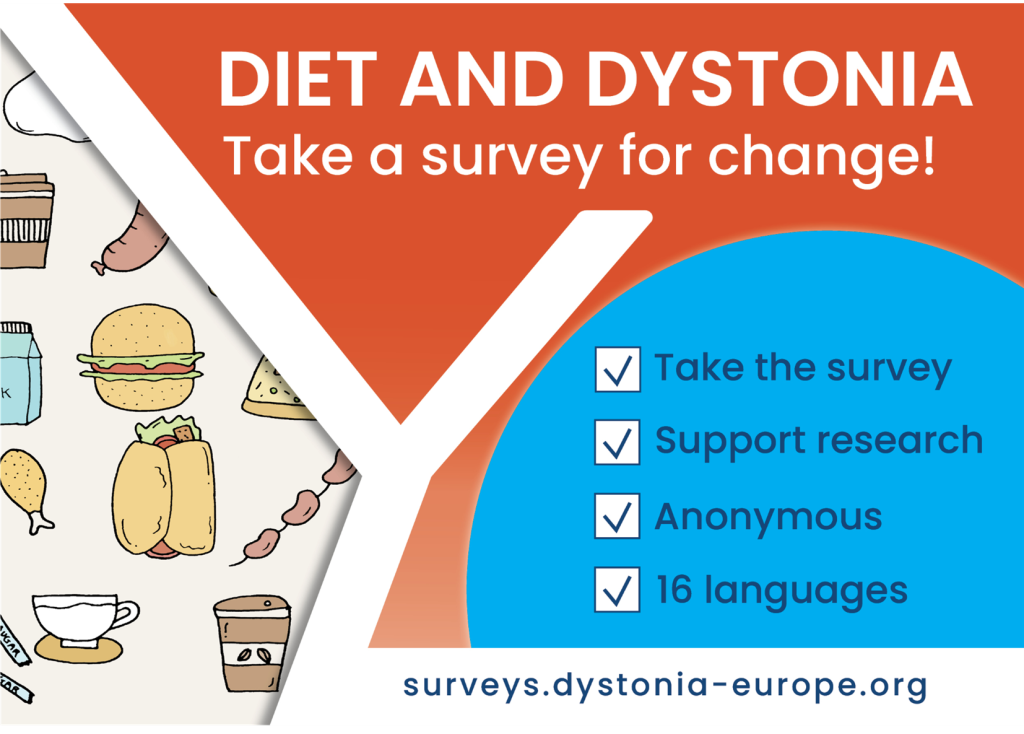 The main goal of this research is to examine how diet affects dystonia, and if so how dystonia specialists could address these problems.
The survey is completely anonymous, which means that no personal information will be collected.
We will be very grateful if you decide to support research by completing this online questionnaire.
https://surveys.dystonia-europe.org/
Dr Katarzyna Śmiłowska –  Silesian Center of Neurology, Katowice, Poland