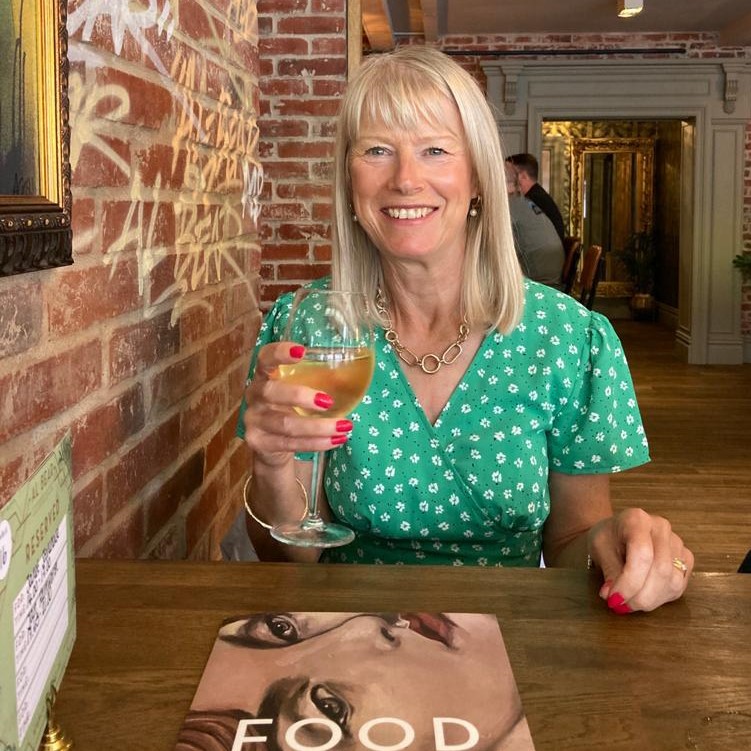 I first noticed a problem with my neck, seventeen years ago at the age of 43. The main difficulty was trying to turn my neck especially when crossing a road.  The situation worsened very quickly in that my neck was turning to the right.  At the time I was working as a financial adviser and I noticed that when talking to clients that my neck was turning and making it difficult  to do my job on a daily basis.
My first thought was to make an appointment with my doctor.  I did mention to her that my Mum and various other members of my family had what had been diagnosed as a 'Familial Tremor'. At first, she dismissed this and thought I had maybe pulled a muscle. Not having any luck with my own doctor, I then made an appointment with a local chiropractor, who asked me to make appointments with him twice a week until it was sorted out.  After about a month he then said that he thought it might be a problem with my jaw, at which point I lost faith in him as I knew that was not the problem.
Realising that I had an ongoing problem and I was getting very frustrated, my father recommended that I made an appointment with a physiotherapist at the local Nuffield Hospital. At the appointment I again mentioned the problem that my Mum and various members of my family were having. Well into the appointment, the physiotherapist recommended that I make another appointment with my GP and ask for a referral to the Royal Victoria Hospital, (RVI) Neurology department.
Eventually I received my referral to the RVI and the consultant immediately diagnosed me with Cervical Dystonia, also called Spasmodic Torticollis which is a painful condition in which neck muscles contract involuntarily, causing the neck to twist or turn to one side, which in turn causes involuntary movements and neck spasms. He said he would refer me to a neurologist at Hunters Moor Hospital (now Walkergate Park) and they would give me botulinumtoxin (Botox) in my neck which may help with the spasms and the twisting.
Whilst a bit of a "roller-coaster", with good days and bad days, Botox did help to a certain degree for a number of years. However, within the last three years the effectiveness of the Botox started to reduce and my symptoms worsened, I was also in a lot more pain. The doctor suggested that she did a test to see if my body was building up antibodies to the toxin which can happen when injections are given over a number of years and the results showed that this was the case.  It was suggested that I should have a period without Botox injections and this went on for a very difficult year. The next stage was to try different toxins but although this did help symptoms slightly, there was no significant change and the spasms worsened and I was in a lot of pain.
Within my Dystonia group a number of friends have had the Deep Brain Stimulation (DBS) operation. This is a neurosurgical procedure involving the placement of a medical device called a Neurostimulator which sends electrical impulses through electrodes placed to specific targets deep into the brain. Connected to a relatively small, long-life, rechargeable battery placed under the skin in the chest, the low-level electrical impulses interfere/block the random impulses caused by Dystonia and reduce/stop the involuntary movement disorders. I discussed this operation with the doctor at Walkergate Park and decided that I had nothing to lose in looking further into this operation and she referred me to the RVI to see if I would be a suitable candidate.
Unfortunately, my first appointment with the Neurosurgeon had to be a telephone appointment as we were in the throes of the first lockdown due to covid 19.  As I described my symptoms and the impact they had on everyday activities she definitely thought the operation would help me.
My next appointment was a face-to-face meeting with a specialist nurse who was extremely thorough, he too thought that the operation would make a big difference. The operation does not cure the disease but should hopefully help with my tremor, turning of my neck and the spasms.
I decided to proceed with the operation and had a face-to-face appointment with the neurosurgeon around Christmas time 2020. Unfortunately, she told me that operations were being delayed due to Covid and the strain of the virus on the hospital as a whole, however she hoped I would be operated on before the end of Summer 2021.
Then the good news arrived, the specialist nurse rang me in May 2021 from the RVI to say that they were able to go ahead with my operation in 10 days' time, I was so grateful and the short period of time gave me very little time to think about it or get too anxious.
All went well with the operation – I went in at 7.30 am and was home by early afternoon the next day. In order to first recover from the operation, the device was not switched on for the first few weeks.
At my first post operation appointment with the specialist nurse, he switched the device on and set it up so that I could increase the stimulator myself to a certain degree. In the first few weeks I saw very little difference and then all of a sudden, I got to a point where the stimulator was set at a level where the difference was dramatic.
Suddenly I was able to turn my head from left to right, walk without holding my head and even the pain has disappeared.  I really feel as though I have been reborn and given a second chance to enjoy life.  In fact my    husband would go as far as saying that the operation has been like a 'magic wand'. The relatively small cuts on my scalp healed remarkably quickly and the speed in which my hair grew back was amazing. The battery in my chest is not noticeable under my clothes and after seven months the scar is fading fast.
I am so grateful to the neurosurgeon and specialist nurse who have really performed a miracle.
Jan, Newcastle upon Tyne, England