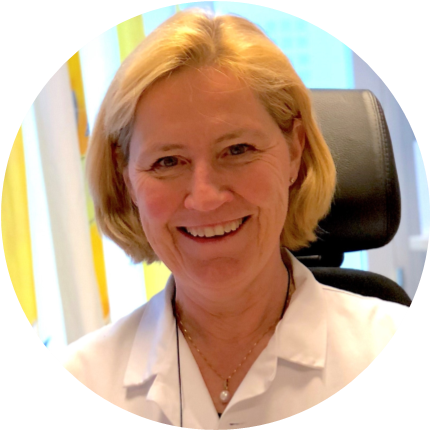 MD PhD. Inger Marie Skogseid
Senior Consultant Neurologist and Researcher Oslo University Hospital
Photo by The Information Department at University Hospital
On February 22nd we hosted our 10th webinar in our webinar series. There were nearly 60 participants who followed the webinar on zoom, and sent live on Facebook.
Inger Marie gave us an introduction to dystonia as a  symptom and to dystonic disorders (the dystonias). She also presented oral drugs that are used for treatment in dystonia and drugs that can cause dystonia.
Inger Marie stressed that «the dystonias» (the many disorders in which dystonia is an important clinical  feature), is a diverse family of disorders with an enormous span of both the body distribution and severity.
Also we learned that the causes of dystonia are diverse and more than 100 causes are known. Still in most patients the cause is unknown.
At the end of the webinar, which lasted about an hour  and half, many of the questions that participants asked through chat and Facebook were answered.
Merete Avery, Operations Manager, Dystonia Europe