Dystonia Europe is delighted to congratulate Prof Tom Warner, Institute of Neurology, Queen Square, London, on his recent election as President of the Association of British Neurologists.  This is a well-deserved honour for a very fine clinician and researcher, who is Director of the Reta Lila Weston Institute of Neurological Studies, and Director of the Queen Square Brain Bank for Neurological Disorders.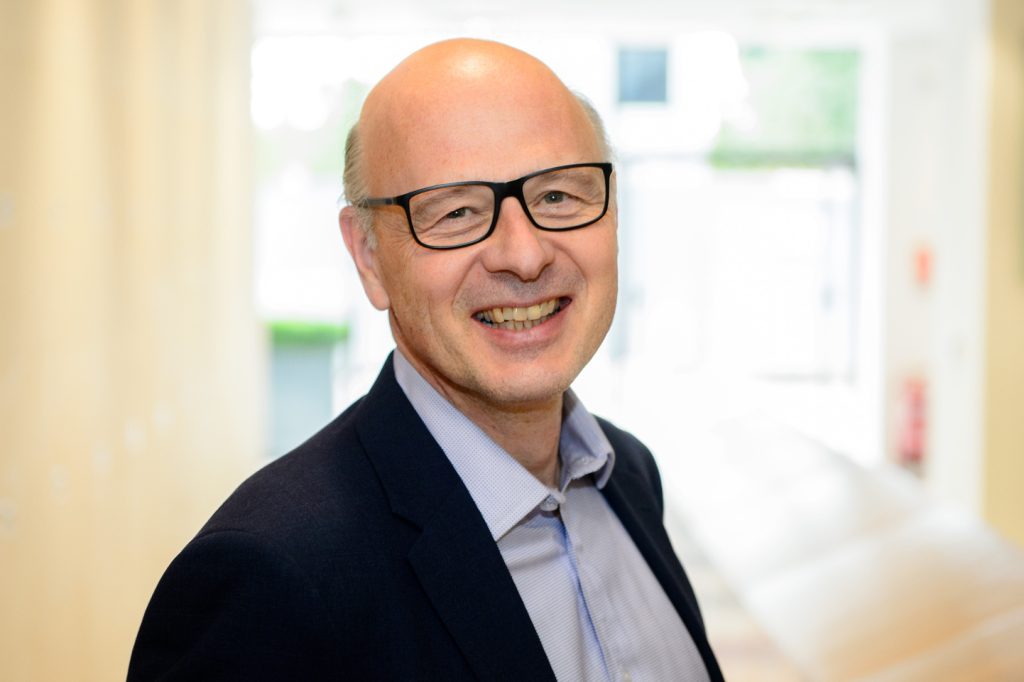 During his early years in the specialty of neurology, Prof Warner became interested in movement disorders, working in the teams led by Profs David Marsden and Anita Harding (two of the world leaders in the early work of understanding dystonia), at the Institute of Neurology in London.  For almost 30 years since then, he has been a true friend and an invaluable scientific adviser for Dystonia Europe and a hugely beneficial influence for dystonia patients generally.
His generous support of Dystonia Europe's projects, with his time and expertise, has been an important part of our development since our foundation, and his clinical and research work on dystonia and related areas has contributed greatly to improvements for patients.
We are truly grateful to him for his continuing efforts for people living with dystonia and we wish him every success in his new role.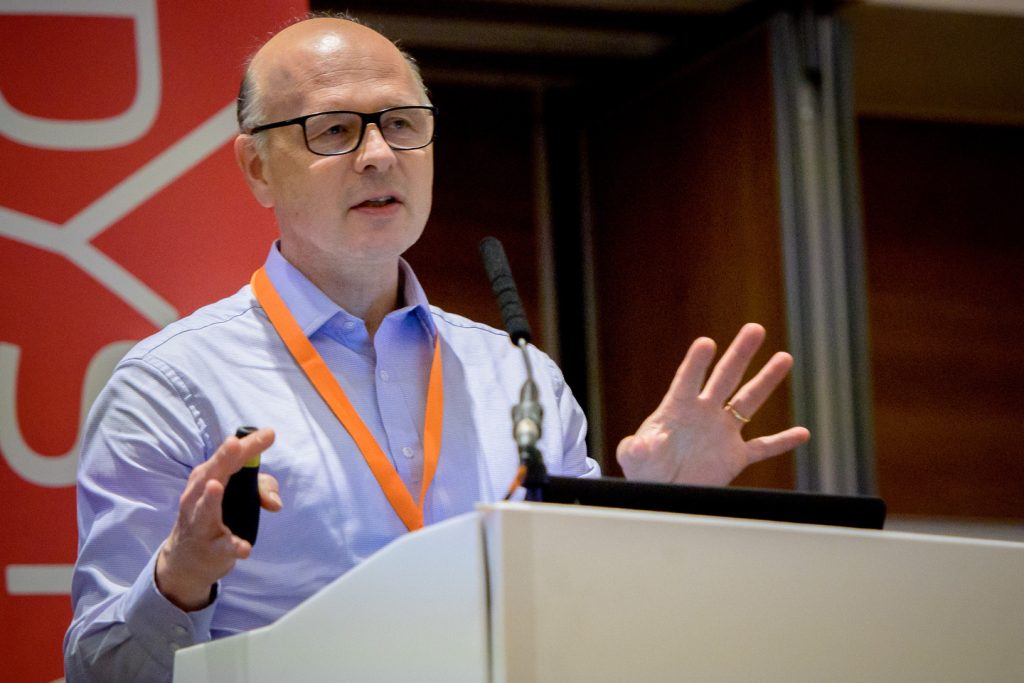 Professor Warner speaking at the last Dystonia Day held in London in 2019.