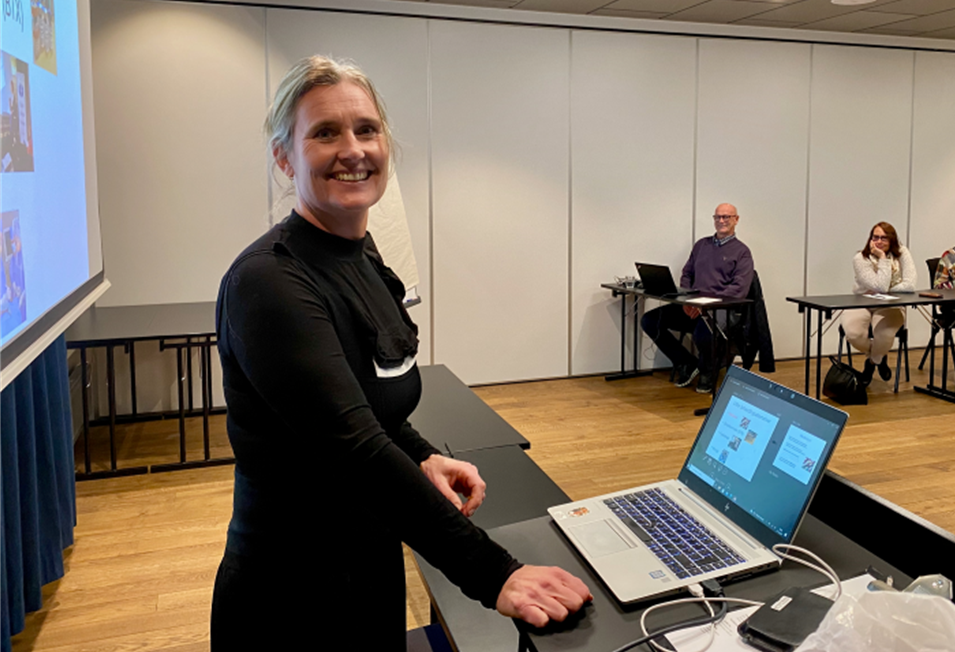 Dr Jeanette Koth
To have Contact Persons is an important part of the work the Norwegian Dystonia Association (NDF). A contact person, in this context, means a person who is diagnosed with dystonia himself/herself and has had it for a while, and has been trained on how to respond to a person that contacts NDF.
On Wednesday 27 and Thursday 28 October 12 NDF members took part in a workshop at Scandic Lillestrøm Hotel, Norway, to get more knowledge on how to carry out the work of being a contact person. The training   included sessions on how to meet people who either make contact through phone or email and want to learn and understand more about dystonia, how to live with  dystonia, what treatments are available etc.
In the Norwegian Dystonia Association it is preferred that all board members undergo this and have the  knowledge that is required to be a contact person.
As a contact person you are trained to talk with others about dystonia, from a patient to patient perspective. It is necessary to have a good understanding of the different types of dystonia and how they affect you. You need  very good listening skills. It is also important to be able to answer questions from those who need someone to talk to about the strange and involuntary muscle contractions they may experience.
With the role of a contact person there is a set of rules one must follow and routines to adhere to, which was a theme in this class.
An experienced neurologist, Jeanette Koht from Oslo University Hospital, held a lecture on dystonia symptoms, diagnosis and treatment. Jeanette mentioned that about 30 of 100,000 persons are affected by dystonia. She also emphasized that many people are not being diagnosed, or it takes years for some to be diagnosed.
Jeanette explained the different kinds of dystonia for example cervical dystonia, blepharospasm, dysphonia (vocal cords) and others. She spoke about the various forms of treatment; medication, botulinum toxin, physiotherapy and surgery such as Deep Brain Stimulation (DBS)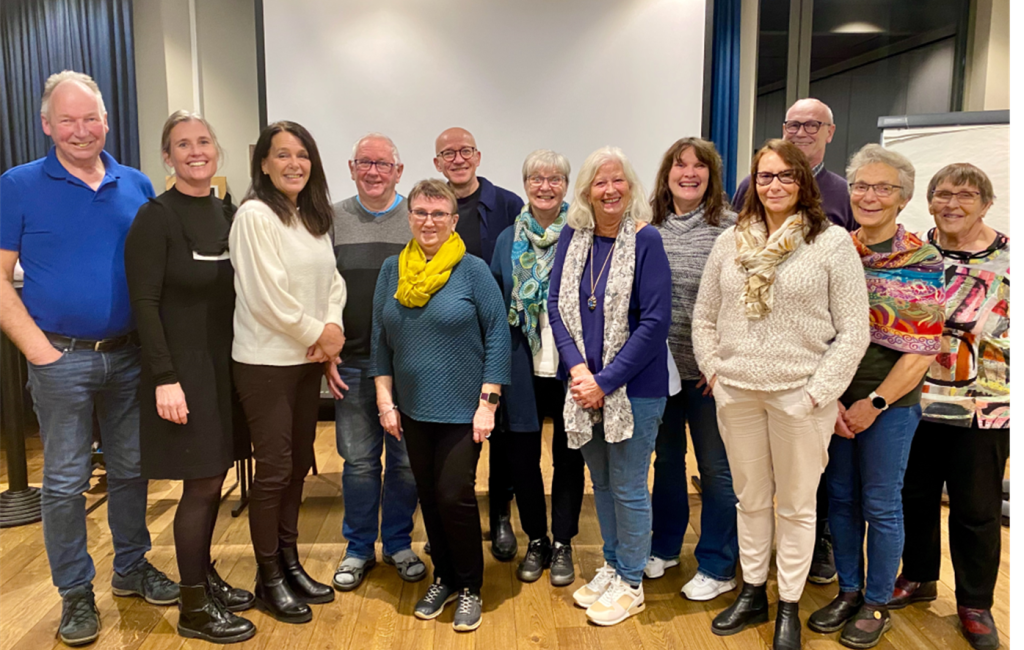 Participants and speakers at the Class for Contact Person's
Left: President of the Norwegian Dystonia Association Johan Arnfinn Warvik
On day two, NDF President Johan Arnfinn Warvik told us more on what it means to be a contact person.  Most of all it is important to be a person with similar experience that has good listening skills and puts the other person in focus and to use their own experiences as a background to support the other person. Any medical questions, one must refer to those that have medical training and knowledge in the field.
Each  contact person is responsible for ensuring  confidentiality.
Vidar Bjørkli
Board Member Norwegian Dystonia Association
translated by Merete Avery, Dystonia Europe