Our congratulations to Dr. Martin Reich, from Julius Maximilian's University, department of Neurology in Würzburg, Germany and the David Marsden Award 2021 for his paper: Probalistic mapping of the antidystonic effect of pallidal neurostimulation: a multi-centre imaging study.
Today Dr. Reich was presented with the award by Dystonia Europe President Adam Kalinowski at the Basal Ganglia Session at the on-line EAN (European Academy of Neurology) Congress 2021. Dr Reich expressed his thanks to DE and Ipsen for the award and then presented the work of his research.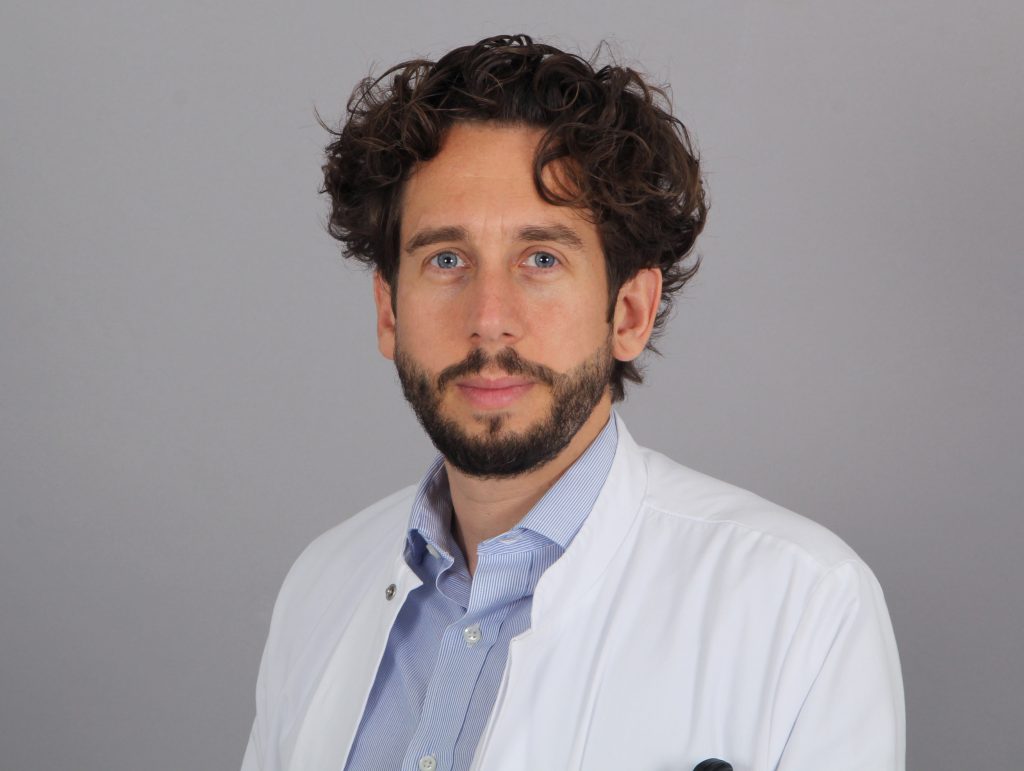 About the winner:
During Medical School in Kiel, Germany, Dr. Reich got for the first time in touch with movement disorders and the fascinating therapeutic potential of deep brain stimulation.
In 2008 he started his doctoral thesis in this field with Jens Volkmann and Guenther Deuschl.
After a short stay at King's College in London and finishing Medical School, he moved to Wuerzburg to start his Residency in Neurology and continuing his scientific efforts in Movement disorders and Brainstimulation.
After completing a clinical scientist track he went to Harvard Medical School in Boston for a postdoc stay in the group of Michael Fox.
Since 2017 he is leading the visualDBSlab in Wuerzburg focusing on neuroplasticity and network-wide effects of neuromodulation therapies. Additionally he is a senior consultant at the department of Neurology.
About the research:
The dystonias are a heterogeneous group of movement disorders sharing the core clinical   feature of abnormal involuntary muscle contractions. Pallidal deep brain stimulation by surgical implanted electrodes is an established therapy for severe cases with an average improvement of 50-60 % in dystonia severity. However, outcomes are variable, difficult to predict and clinical studies report up to 25  %  of  non-responders.  Variability in electrode  placement  and  inappropriate  stimulation  settings may account for a large proportion of this outcome variability. Moreover, dystonia improves delayed, often days to weeks after changing DBS therapy, which complicates programming.
Our group has recently identified the location and extent of the volume of tissue activated (VTA) as the most important factor for the therapeutic efficacy of DBS in dystonia. Furthermore, we developed a computer model to predict optimal individual stimulation settings in patients based on the outcome of  a  big  cohort  of  chronically  treated  patients by using their pre- and postoperative brain images. In-silico testing has predicted a 16.3  %  better mean  group  improvement  with  computer-selected programming choices  compared  to  physician-based programming and a drastic reduction of non-responders (from 25 % to 5 %). This study raises hope that in the future computational models may assist lead positioning and programming and provide more consistent outcomes of the surgical therapy in dystonia.
This Award is made possible with the support from: