In October 2020, we were awarded a grant by the Coronavirus Community Support Fund, distributed by The National Lottery Community Fund.
Thanks to this funding, we have been able to further grow our 'Reach Out, Reach All' campaign and bring the dystonia community closer together, despite the challenges of the pandemic.
We brought you a series of webinars, unveiled our patient led podcast, created the first episode in a brand new animated series, held another successful children's conference and are currently updating our most popular leaflets. It has been a whirlwind of activity and so far we have reached over 707,000 people across the world, with numbers still rising! We are thrilled to share the highlights of these latest developments below.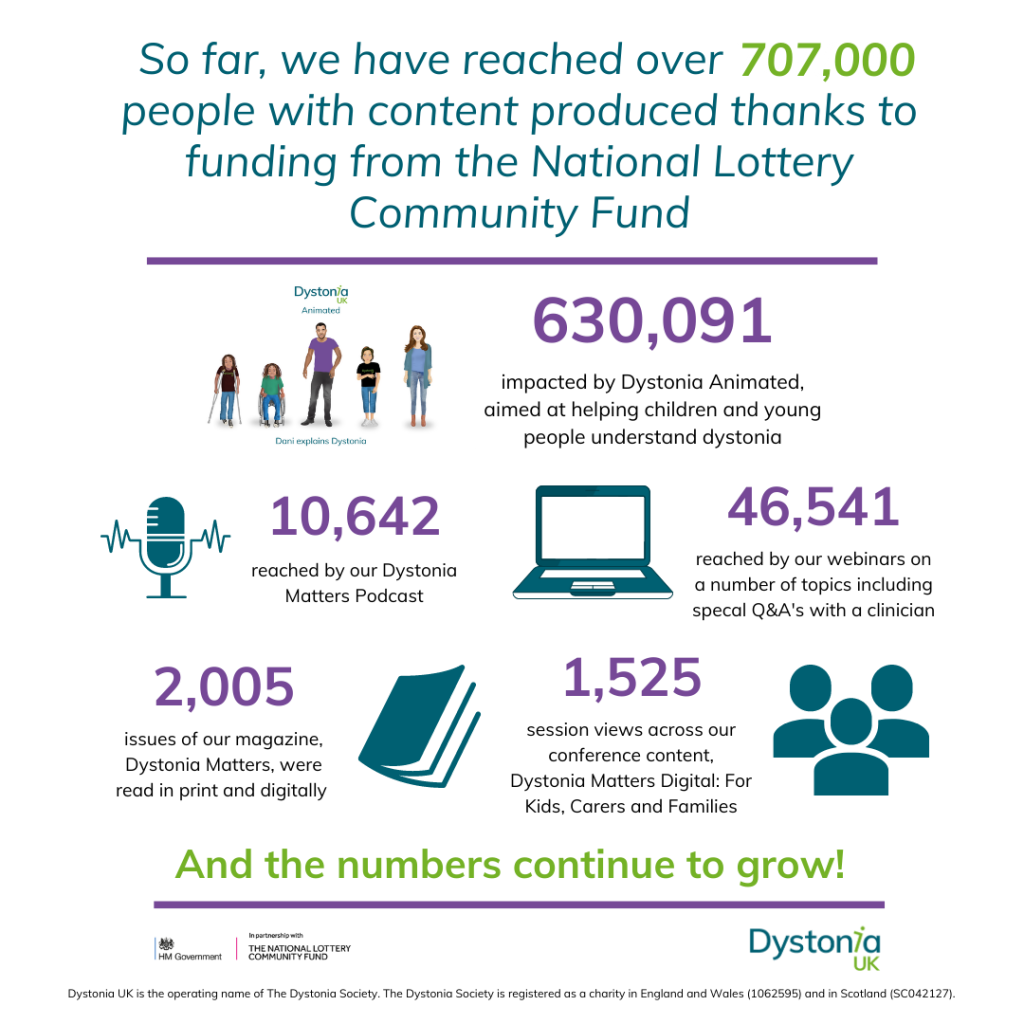 So, what does the future hold for 'Reach Out, Reach All'?  Visit our website to find out more and to tune into our previously recorded webinars and podcasts: www.dystonia.org.uk/reach-out-reach-all 
One of the highlights of this part of the Reach Out, Reach All campaign was the launch of the 'Dystonia Animated' series at the end of March. We focussed on young people with the condition and how we can help them and their families. The first episode, 'Dani Explains Dystonia', introduces viewers to Dani, Charlie, and some of their super supportive family members, as they share what their lives are like with dystonia.
"Dystonia affects a close family member, so I am particularly pleased to see this terrifically warm animation aimed at young ones with this challenging condition."   Stephen Fry, Honorary Friend of Dystonia UK
The animation has so far reached over 630,000 people worldwide and has been viewed, in its entirety or in parts, over 68,000 times through our website and social media. We have had amazing feedback from viewers in America, Canada, and Australia as well as plenty of European countries sharing their love for the accessible and easy to understand content.  Although primarily aimed at children, and much loved by the ones who have seen it, we have had plenty of positive feedback from our adult supporters too! Many have been sharing the animation with family and friends.
One has shared this comment with us via social  media: "Such a great simple way to explain what dystonia is and some of the ways it can affect  people and their family #DystoniaAnimated". Others have described it as "at the right level for children to understand, and to help those around them understand" and yet another viewer said that "This animation powerfully illustrates a range of the complicated issues that  accompanies  dystonia".
If you haven't yet seen the animation, please follow the link to our website so you can see for yourself what everyone has been talking about!
Dayna Ferdinandi, Director of Fundraising and Communications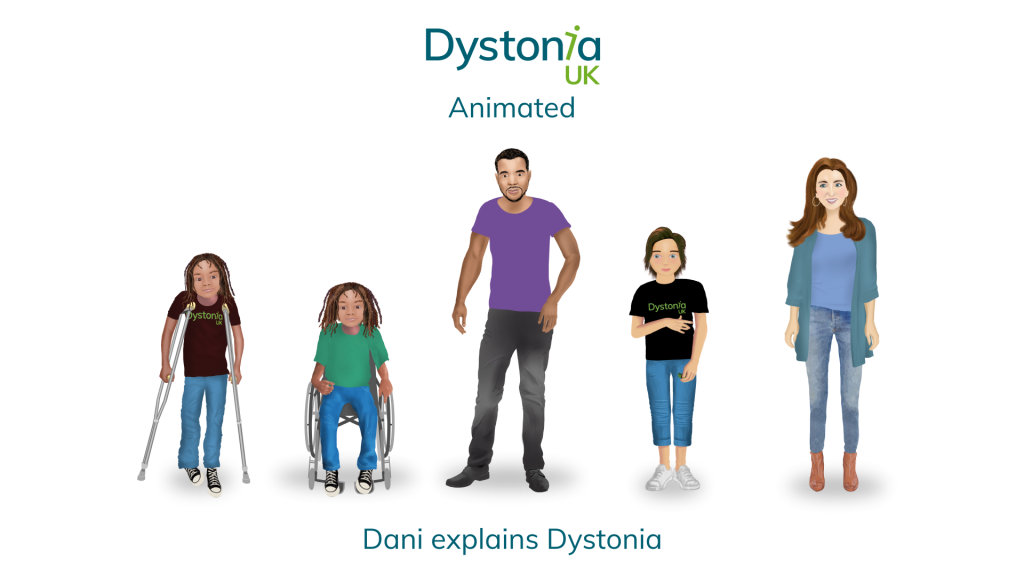 Watch here: dystonia.org.uk/dystonia-animated