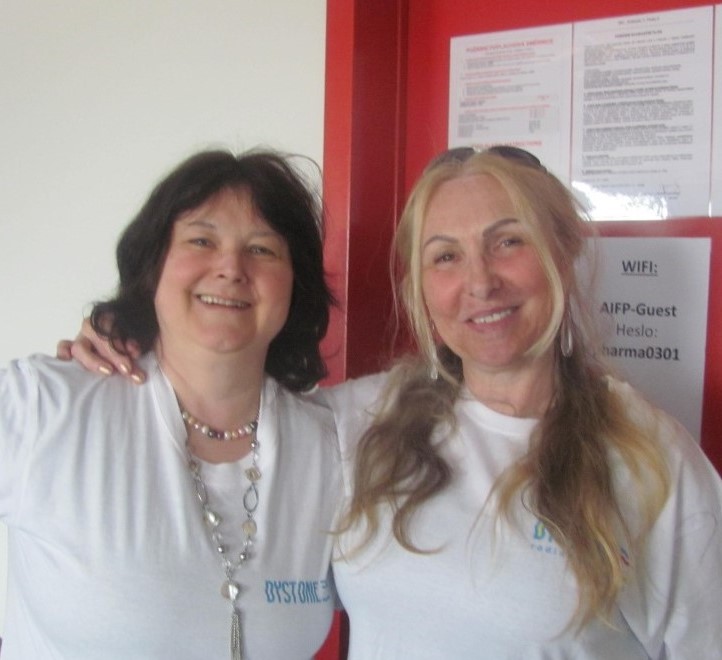 From left: Jana Vičarová and Eva Brown
What is your name?
Jana Vičarová
What are the benefits of working in a patient organisation?
In the beginning, I had a desire to find someone with the same disability. Once I succeeded, it changed my life.
It gave me a feeling of coexistence and the opportunity to discuss the social problems of dystonia patients. It also gave me the surprise of being able to see everything inside and out.
My social anxiety decreased and I no longer felt alone. I wanted to share these feelings with other dystonia patients. The complexity and closeness of people who bear the same burden is important and is human.
My cousin, Eva Brown has her own health problems and is very close to us. She has been a real tonic to me and has helped me expand in another dimension. Eva also assists with the communication in English within the organisation.
How do you spend your free time?
I like to spend my free time with people who are close to me or with my fellow patients during a recreational stay in nature. Humor, music and tourism are very important in my life.
Jana Vičarová, Chairwoman, Czech Republic Dystonia Association
Below: Dystonia Seminar in the Czech Republic