Dystonia Europe held it's 28th Annual General Assembly Sunday 31 May. There were 27 participants from 16 countries.
The elected DE Board and Staff is from top left:
Board Member Jukka Sillanpää, Finland; President Adam Kalinowski, Ireland; Executive Director Monika Benson, Sweden; Vice President Edwige Ponseel, France; Board Member Catalina Crainic, Romania; Board Member and Secretary Gill Ainsley, UK; Board Member and Treasurer Sissel Buskerud, Norway and Operations Manager Merete Avery, Norway.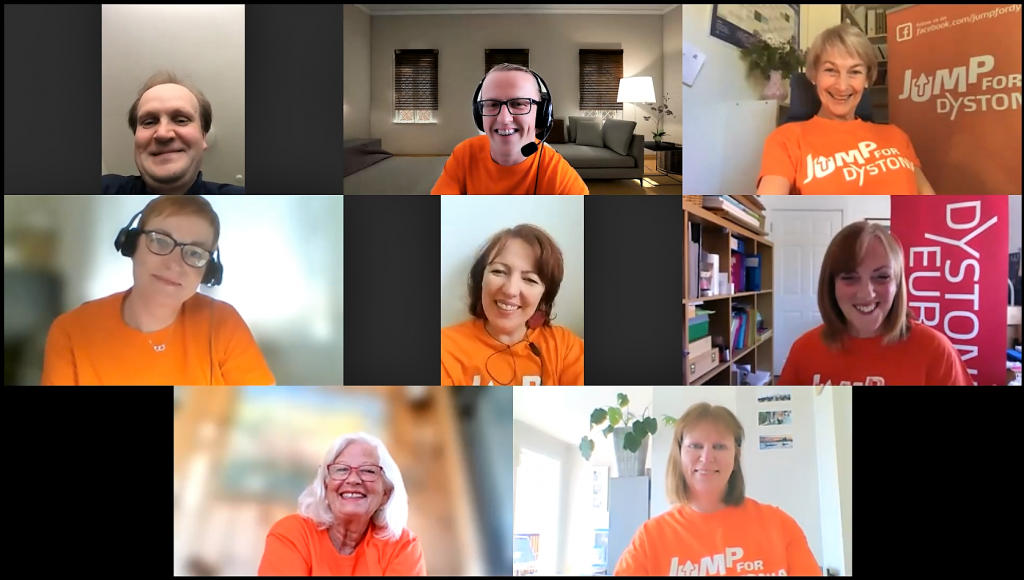 There was one new application on membership from The Netherlands, Dystonie Verenigung and Dystonia Europe now has 22 members organisations from 19 countries in Europe.  In addition to the formal part of the meeting there was information on the Dystonia Awareness Month that takes place in September, MyBrainNet and MyDystonia APP by our IT Advisor Eelco Uytterhoeven and Launch of new Dystonia Surveys by Dr. Kasia Smilowska. More information on the different projects will follow. Thank you to all who participated and wishing all our members and followers a great summer.