As already shared in previous newsletters our most important event and activity every year, our annual meeting the D-DAYs Conference 2020 was cancelled due to the Covid-19 pandemic. Together with our partners (Boston Scientific, Ipsen and Medtronic) and the Dystonia Europe team we could rapidly change from the planned face-to-face activities to organizing on-line events suitable during the pandemic.
There have been four webinars organized and you can find them all on the Dystonia Europe YouTube Channel: https://www.youtube.com/playlist?list=PLFvCc6fYkjEt_7GhGF9OwEElXo2iBeVRk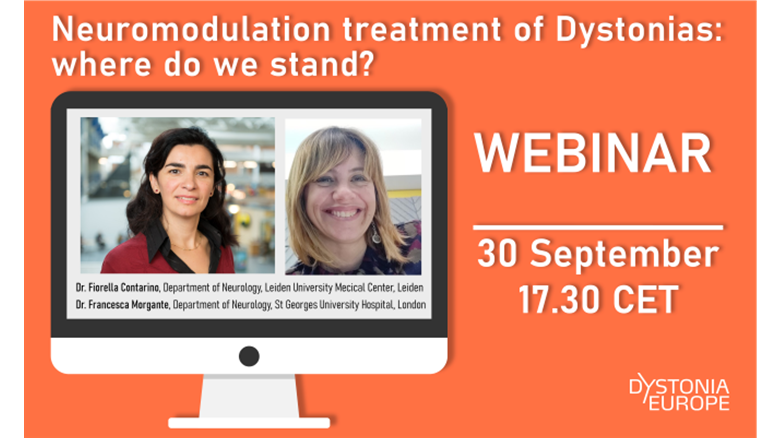 We will continue the webinar series with about one webinar a month. Upcoming webinars will be on Writer's cramp and dystonia research. If you have any ideas of topic for a webinar please let us know and send an e-mail to monika.benson@dystonia-europe.org.
During the dystonia awareness month our new podcast series The Positive Twist was launched. Here we invite patients, experts and carers and talk about dystonia and different themes.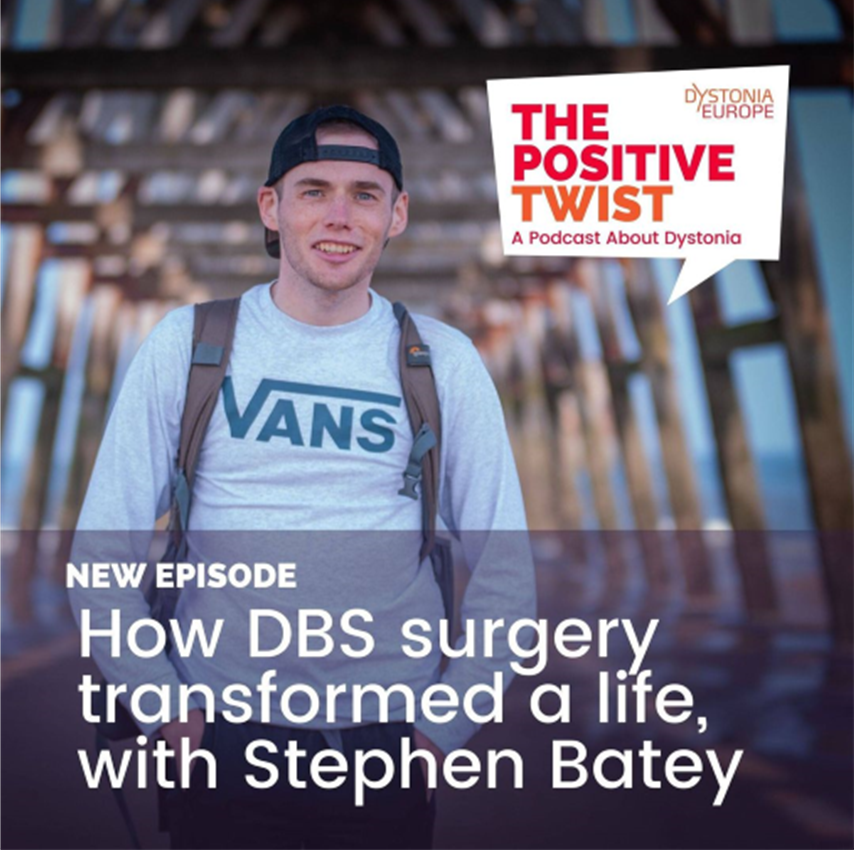 In the first episode you meet Stephen Batey from Newcastle, UK. He exprienced his first symptoms of dystonia as a seven year old. It started in his right foot and eventually spread to his back, neck, and upper limbs.
Stephen was connected with a children's neurologist who gave him the diagnosis DYT1 positive primary torsion dystonia. Stephen was started on oral medication along with regular botulinum injections. DBS surgery was presented as an option, but Stephen's parents decided to wait and let Stephen make the decision about having the procedure once he turned 18.
There was no hesitation on Stephen's end, as soon as he was of age to make his decision, he opted for the DBS treatment. Stephen's dystonia had progressively gotten worse and before his surgery it had gotten so bad that he was in a wheelchair.
The DBS surgery was performed on Stephen at 23 years old and he describes his quality of life changing drastically. During recovery he picked up photography, and that has developed into a business.
Listen to the episode to hear Stephen's story of living with dystonia and having the DBS surgery. He is a true inspiration when it comes to seeing life from the bright side.
https://feeds.buzzsprout.com/1337749.rss?fbclid=IwAR1bRLDnWAAvT_8N3QF_9HhxEvDjh5RgA2Po1qHFeGScQBkNwehTwJaAzDc
The first season of the podcast will have 7 episodes. New episode is out the 4th Wednesday of the month.
Hope you will enjoy these two new activities: tune in and listen or watch!
Monika Benson
Executive Director
Dystonia Europe