My name is?
Thijs Vandewoude. I'm 36 years old and I live in West-Flanders. I work as a court clerk within the Belgian Judiciary.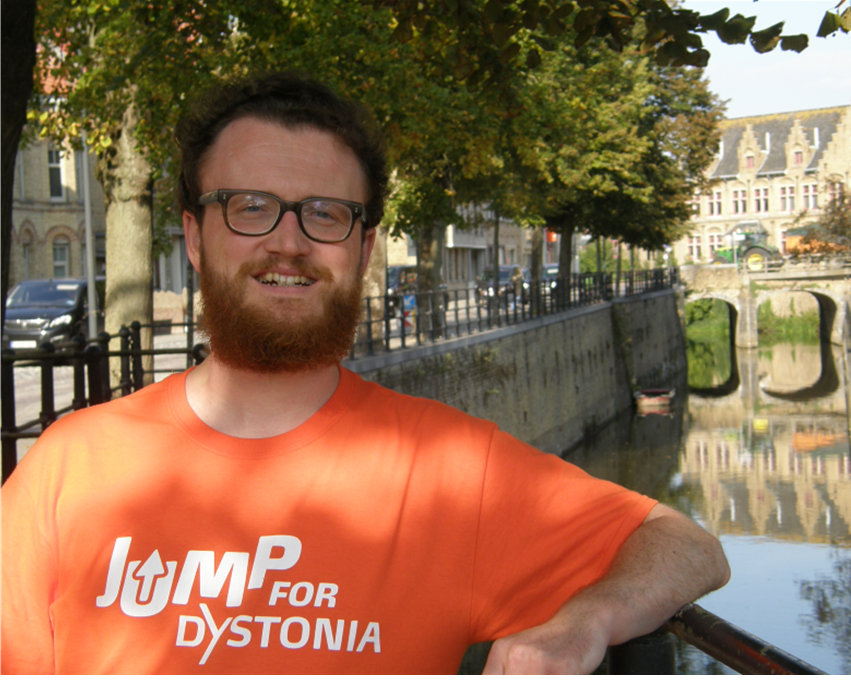 Thijs Vandewoude, Belgium
Why do you like helping others?
Because I experienced first-hand how important it can be to meet fellow patients and share experiences. I would like all dystonia patients to know that they are not alone. It is one of the goals that our association tries to achieve, and I like being a part of that in every way I can.
What are the benefits of working within a patient organisation?
The board of the Belgian Association for Dystonia Patients brings together people from all walks of life, but with one thing in common: our experience with dystonia, either as a patient or as a relative of a patient. Working within a patient organisation provides a pathway towards valuable contacts with both the scientific community and other patient organisations. In the fight for a better quality of life for dystonia patients, I believe we are stronger together. The important role of Dystonia Europe in this regard cannot be overestimated.
How do you like spending your free time?
Reading history books and other works of non-fiction; taking walks in the beautiful countryside that surrounds the town where I live; volunteering with Davidsfonds, a local association that organises activities focused on culture and language; visiting museums and places of historical and cultural interest.
What keeps you motivated on the tough days?
Recognising that it is just that: a tough day, and that worrying about it will only make it tougher. Dystonia is only a part of me. It doesn't define completely who I am as a person, I won't let it control my life. For me, this goes a long way in helping me cope with my disorder, but it is something that I had to learn.
What makes you angry or frustrated?
Hearing stories of patients who often spend years living with their condition not knowing what it is, often facing disbelief and ridicule from other people. It is a story I know all too well myself. Then again, there are many positive stories that serve as an antidote to anger and frustration: people who eventually receive competent medical care, or have gotten in touch with a patient organisation and found the support they need.
Thijs Vandewoude, Belgian Dystonia Association