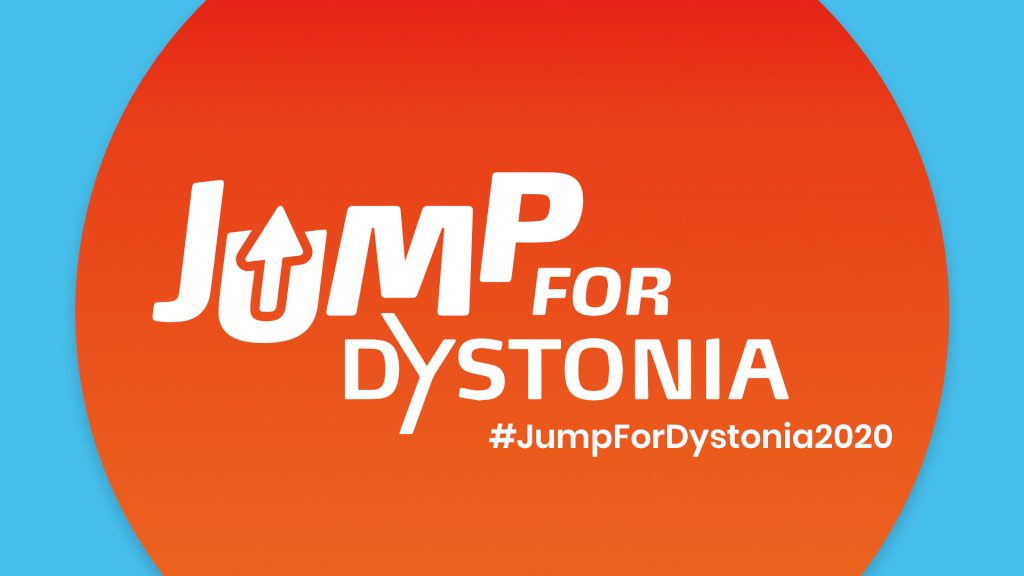 Brussels, 22 August 2020
SEPTEMBER IS DYSTONIA AWARENESS MONTH – JUMP FOR DYSTONIA TO SUPPORT, SHARE, WIN
On September 1 Dystonia Europe is relaunching their successful awareness campaign Jump for Dystonia of 2015 with a new twist, asking their followers what kind of jumper they are.
Dystonia Europe is asking everyone to celebrate the freedom of movement with a jump. Share a photo of your jump and style using #jumpfordystonia2020 on Facebook, Twitter, Instagram and Linked-In between 1-30 September to showcase your support for people with dystonia, help raise awareness and be in with a chance of winning a cash prize.
Dystonia is the little known brain disorder, yet millions of people are living with the condition worldwide. Dystonia causes muscle contractions, leading to twisting and repetitive movements, or abnormal postures and very often pain. It can affect men, women, and children of all ages and backgrounds. To learn more about dystonia and find out what type of jumper you are take the special Quiz.
A recent dystonia survey in Europe, with over 3000 participants, shows that over 40 % of dystonia patients waited between 3-10 years before correct diagnosis.
There is an urgent need to improve knowledge of dystonia among the public and the medical profession in order to improve access to treatment for dystonia patients across Europe.
This can be done by talking about it and JUMPING for it!
Dystonia Europe President Adam Kalinowski, a dystonia patient himself says: "We are excited about the relaunch of this campaign, especially during a year like this when many of us are stuck at home with on-line activities and cannot meet face-to-face. We hope this initiative will spread both joy and important dystonia awareness in our community and beyond."
Elizabeth Cunningham, Communications Manager at the European Federation of Neurological Associations (EFNA) says: "EFNA are delighted to be able to support the Jump for Dystonia campaign, through the #BrainLifeGoals Grant scheme. Our recent survey found that 92% of those living with a neurological disorder, such as dystonia, are affected by stigma. Raising awareness is key to improving public understanding, thereby reducing stigma and improving quality of life for all affected."
Contacts:
Monika Benson, Executive Director, Dystonia Europe
monika.benson@dystonia-europe.org
phone: +46 739 984961
More information:
Website: https://dystonia-europe.org
Facebook: https://www.facebook.com/dystoniaeurope
Instagram: https://www.instagram.com/dystoniaeurope/
Twitter: https://twitter.com/dystoniaeurope
Youtube: https://www.youtube.com/user/DystoniaEurope
Linked-In: https://www.linkedin.com/company/dystonia-europe/