Associate Professor Lynley Bradnam, Dr Rebecca Meiring, Dr Silmara Gusso, research assistant Tia Lindbom, Department of Exercise Sciences, University of Auckland, invite you take part in an anonymous survey investigating the impact of COVID-19 pandemic on symptoms, activity and quality of life in people living with Dystonia. You are eligible to take part if you have been diagnosed with dystonia by a neurologist and are older than 18 years of age.
Here is more information on the survey.
Dystonia Europe has known Dr. Bradnam for some years and  a few years ago DE Executive Director Monika Benson and Dr. Bradnam spoke at the same dystonia patient meeting in Melbourne. Here Dr. Bradnam visited the Dystonia Europe booth at the Movement Disorder Congress 2019 in Nice.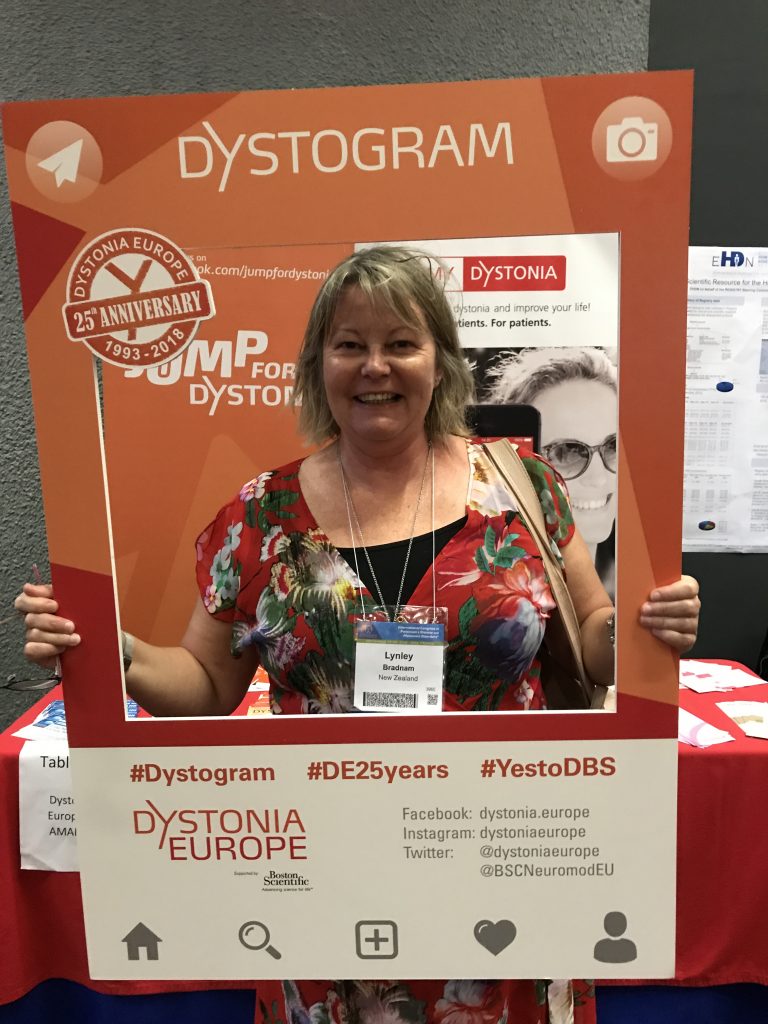 Dr Lynley Bradnam is an Associate Professor of Neurorehabilitation at the University of Auckland in New Zealand. She is a physiotherapist and neuroscientist, who has conducted research into dystonia for the past 10 years. Her research has focused on non-invasive neuromodulation as a novel treatment intervention, and understanding impairments caused by cervical dystonia outside of the neck such as poor balance, vision and falls that impact on disability and quality of life. Dr Bradnam's recent research investigated the impact of living with dystonia on engagement in physical activity and barriers to exercise. Outside of work, she likes walking, gardening and the company of her two Persian cats.