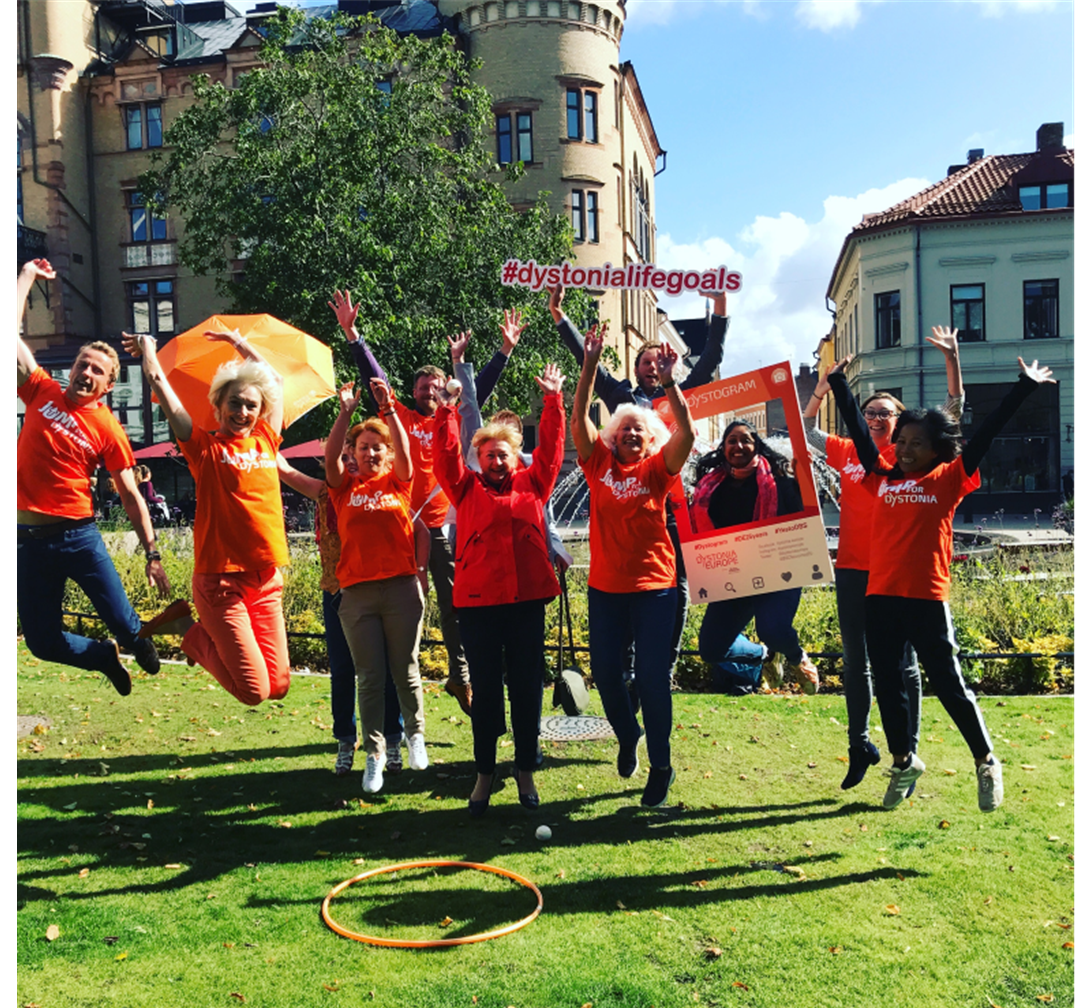 Think Tank members joined later in the day in time for dinner. Members of the Think Tank are our Platinum sponsors: Boston Scientific, Ipsen, Medtronic and Merz. Unfortunately the representatives of Merz and Medtronic could not attend this time.
It was a very fruitful meeting where focus was on what to do for next year's Dystonia Awareness month 2020. After lunch we put our orange t-shirts on and went outside in a sunny Lund and did some jump for dystonias together.
We thank everybody for their support, great discussions and an inspiring brain-storming session! Together we work to raise awareness of dystonia, share information, support education and research & to improve the lives of people living with dystonia!
Next Think Tank of Winter 2020 will take place on 14 February in Lund, Sweden.