This year London hosted an outstanding meeting of the Dystonia Europe (DE) family. People with dystonia, their loved ones, physicians, nurses, speech therapists, physiotherapists gathered to learn, teach and experience the magic of D-Days.
The conference in general, was divided into two parts: patient's experience and scientific update. Merete Avery, The President of Dystonia Europe, made an introduction on the vision of DE, which is to improve the quality of life for people with dystonia while supporting the search for cure. She also stressed the mission to promote education and research, raise awareness and spread information on dystonia.
The patients and their families shared personal experiences on their journey with dystonia. This was an incredibly meaningful and stirring part of the D-Days. Sam, whose daughter is affected by dystonia told about the process of getting the proper diagnosis and then adjusting the school to the little girl's needs. She was able to join school trips in her wheelchair, which gave her more independence and in this regard she started to be part of class. Her parents also organised school awareness week to familiarise the school community with dystonia and help others to understand the disease. Importantly, Sam would like to raise awareness that non-motor symptoms (e.g. depression, apathy) may also occur in dystonia and be equally as disabling as the motor symptoms.
We heard from Nick who started to drag his leg at the age of 7. The condition was not recognised in the very beginning. This under-recognition of dystonia symptoms is one of the most striking problems. Nick believes that the education in healthcare should be improved to prevent delays and harms caused by misdiagnosis. This should reduce patient's stress related to this unexpected life situation.
The third person who kindly shared her story was Tully, diagnosed with cerebral palsy. At the age of 13 she noticed foot dystonia. A year after she was wheelchair bound. She was diagnosed with generalised dystonia. Sport was always a major part of her life and even though it was difficult to continue swimming, she challenged herself and won a golden medal in 2018.
During the scientific part the audience heard experts in the field of dystonia. The first speaker was Prof. Tim Adlam from University College of London with the very important topic of "Technology for capability: Enabling exploration". In the research, he focussed on adaptive technology – how can the children with disabilities be able to move and explore? He designs an adaptive seating technology (KiTe) which provides support functions e.g. to help children to reach for toys, make a choice on what they are willing to do. In the future perspective, technology should bring the solution to help children to be able to play with other children. The beautiful underlying rational is that it's a children's right to have freedom. A freedom to move.
Karen Esposito, an extremely enthusiastic speech and language therapist, encouraged all the audience to find their voice. In her lecture she presented different types of laryngeal dystonia and stressed how important it is to have the proper recognition and therapy provided by a multidisciplinary team.
Hortensia Gimeno, who is an occupational therapist, showed results of her study on Cognitive Orientation to daily Occupational Performance Approach (CO-OP). This is a very important study, where participants select their own goals, which again changes the approach to patient centered care. CO-OP was feasible and accepted by children and their families. At the end of therapy improvement of skills was observed.
Doctors Jean-Pierre Lin and Francesca Morgante spoke about advance treatment for dystonia. Dr. Lin elaborated on who is a perfect candidate for Deep Brain Stimulation (DBS). He argued that maybe the treatment should be offered when the brain still has a plasticity potential.
He referred to an analogy with children who underwent cochlear implantation. If it's done before the age of 5 children can still develop language, if later it's unlikely that children will develop speech. The age per se shouldn't be a limit for DBS.
Dr. Francesca Morgante showed the criteria for DBS in dystonia: (1) Poor quality of life and severe disability; (2) Factors impacting on quality of life in cervical Dystonia are many; (3) Abnormal head posture not corrected by BoNT; (4)Severe pain impacting on daily activities and/or sleep; (5) Severe head tremor (functional and social disabling). It's also important to know what are the potential adverse events related to DBS (1) bleeding (very rare in DBS for dystonia); (2) infections; (3) device related complications, which are more common in children than in adults. The most important message is that good selection of patients to DBS increases good outcome after DBS.
Dr. Marie Helen Marion presented the golden standard of treatment in dystonia, which is botulinum toxin injections. She stressed that the first injection will not be the best. Injections must be customised to make sure that the second injection will be better. It's important to understand that BoNT – "is not a quick fix" doctors and patients expectations may need to be adjusted and at least discussed before the start of the treatment.
Dr. Kathryn Peall and Prof. Marjan Jahanshahi focussed on non-motor symptoms of dystonia including depression, anxiety disorders, sleep impairment, pain and cognitive impairment. It is very important to recognise non-motor symptoms in dystonia because they can be as disabling as motor symptoms.
Prof. Mark Edwards presented a lecture on rehabilitation in dystonia.  Dystonia is not a problem of muscle strength but mostly a problem of movement control.
As such, the brain has mis-learned how to move. This gives an opportunity for relearning.  The evidence from research on rehabilitation in dystonia is limited. However, there is evidence on the beneficial influence of physiotherapy on cervical dystonia (delivered 5 times per day).  Prof. Tom Warner underlined that dystonia is diagnosed based on clinical judgment.
There is no test to diagnose dystonia. Genetics can only help to specify the dystonia. It is important to accurately characterise dystonia clinically (e.g. age of onset, distribution, temporal pattern, variability, isolated vs combined) and based on etiology (e.g. nervous system pathology, genetic or acquired).
Prof. Maja Relja presented the results from the international, online survey on the recognition of dystonia symptoms and accessibility to the treatment. The survey was translated into 24 languages and until now approximately 3000 people with dystonia shared their responses. This gives an important insight into the quality of care in Europe. Additionally, Prof. Relja showed that in Croatia tremendous progress was made, over the last 10 years, after she started an educational program on dystonia as a part of formal training for GPs. This shortened the time to diagnose dystonia and improved referral rates.
In conclusion, the take home message of this beautiful event is that education is the key step to improve awareness of dystonia.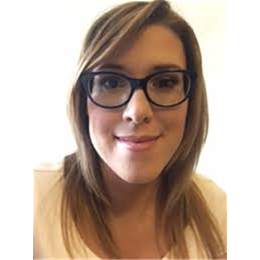 Katarzyna Smilowska MD, PhD
Silesian Center of Neurology
Katowice, Poland