The 26th Annual General Assembly was held last Friday at the Novotel London West in Hammersmith.
We are delighted to present to you the newly elected Dystonia Europe Board who now consists of:
President Adam Kalinowski from Poland
Vice-President Edwige Ponseel from France
Treasurer Sissel Buskerud from Norway
Secretary Gill AInsly from the UK
Board Member Catalina Cranic from Romania.
Appointed board member is Dystonia Europe Executive Director Monika Benson from Sweden.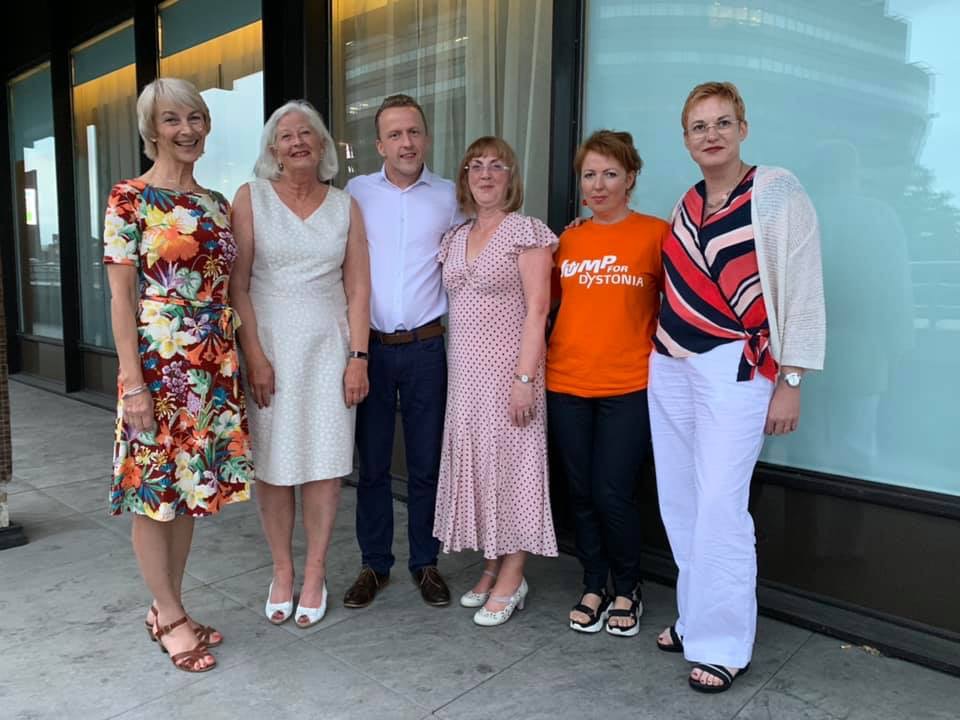 The following Board members stepped down:
Merete Avery had been on the board since 2013, a total of six years which is the maxium period one can serve as a board member. First she was the Secretary and from 2015 she was the President.
Treasurer Erhard Mätzener from Switzerland and Board Member Sorin Ionescu were elected to the Board in 2015 and had both announced that they wished to leave the Board.
We thank Merete, Erhard and Sorin for their time and many valuable contributions over the years and we wish them all the best.
Merete Avery will not be leaving us totally. She has agreed to take on the role as Dystonia Europe Event & Administrative Coordinator to support the Board and the Executive Director.
We are extremely happy that Merete's knowledge and experience will remain in Dystonia Europe in order to continue to move forward the organization together with the Executive Director Monika Benson, under the leadership of the new President Adam Kalinowski.