The 9th   edition of the David Marsden Award will be presented on 6 July at the D-DAYs in London. We have received several applications and the Selection Committee is now reviewing the submissions. We look forward to meet the winner in London and to present him/her in the next newsletter.
Dystonia Europe established the David Marsden Award in 2003, to acknowledge Prof Marsden's work on the dystonias, and to honour the immense part he played in improving the lives of so many people who live with the condition.
The aim of the award is to stimulate interest and developing knowledge of dystonia through publications of aetiology, pathogenesis, diagnosis in dystonia or on the psychosocial effects.
The Award is supported by a grant from Ipsen to Dystonia Europe. Ipsen has no control over the award, including evaluation of papers and selection of winner.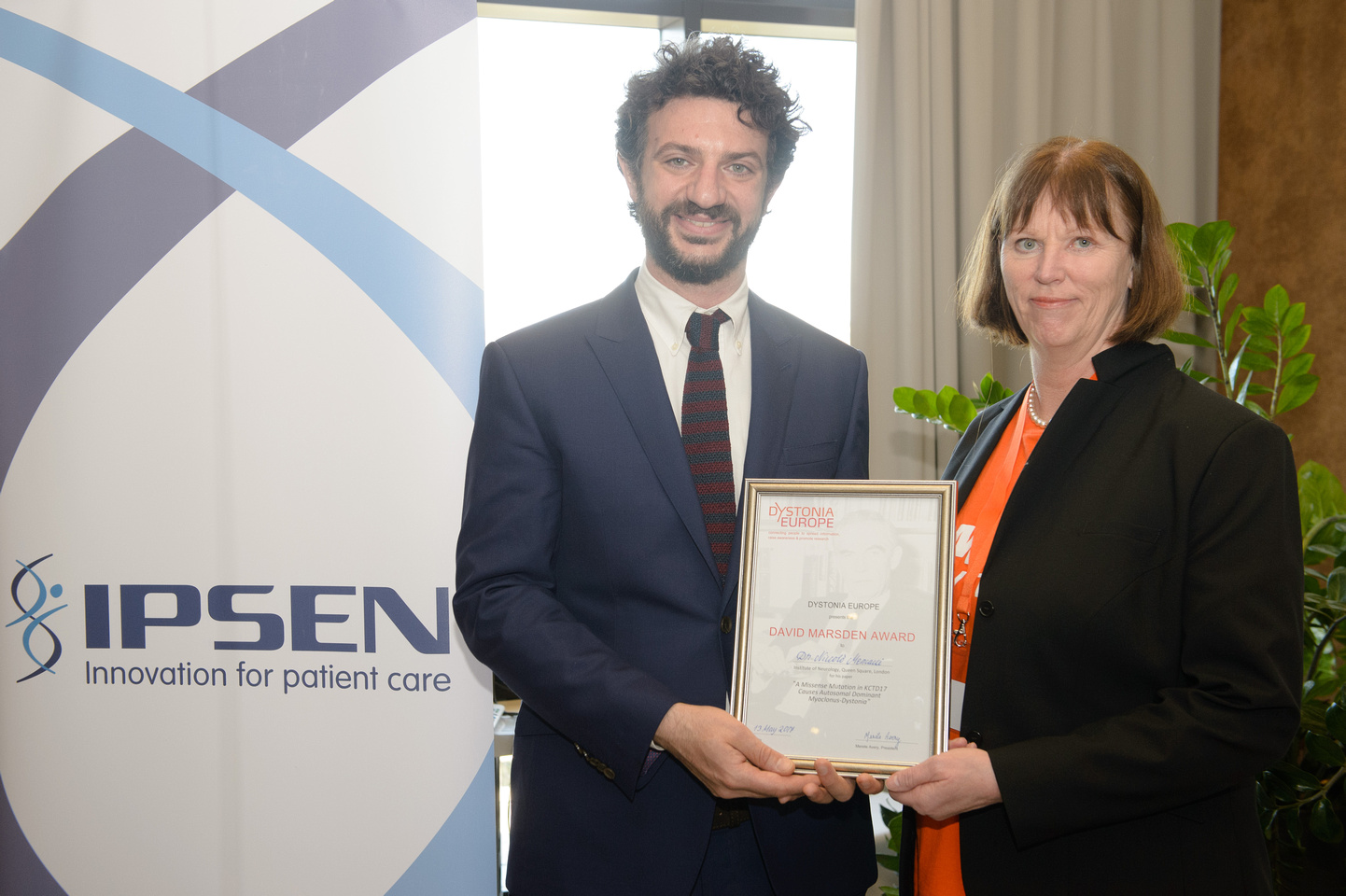 The last award presented in 2017 was given to Dr. Niccolò Mencacci for his paper:
"A Missense Mutation in KCTD17 Causes Autosomal Dominant Myoclonus-Dystonia". The research was performed at the Institute of Neurology, Queens Square in London. Currently Dr. Mencacci is a Research Assistant Professor at the Department of Neurology, the Feinberg School of Medicine, Northwestern University in Chicago.
For more information on the Award and the past winners check out: https://davidmarsdenaward.org