Brain Awareness Week (March 11 – 17) is the global campaign to increase public awareness of the progress and benefits of brain research.  To mark the occasion, EFNA promoted the new #BrainLifeGoals campaign, and encouraged patient advocates to share their goals alongside the hashtag.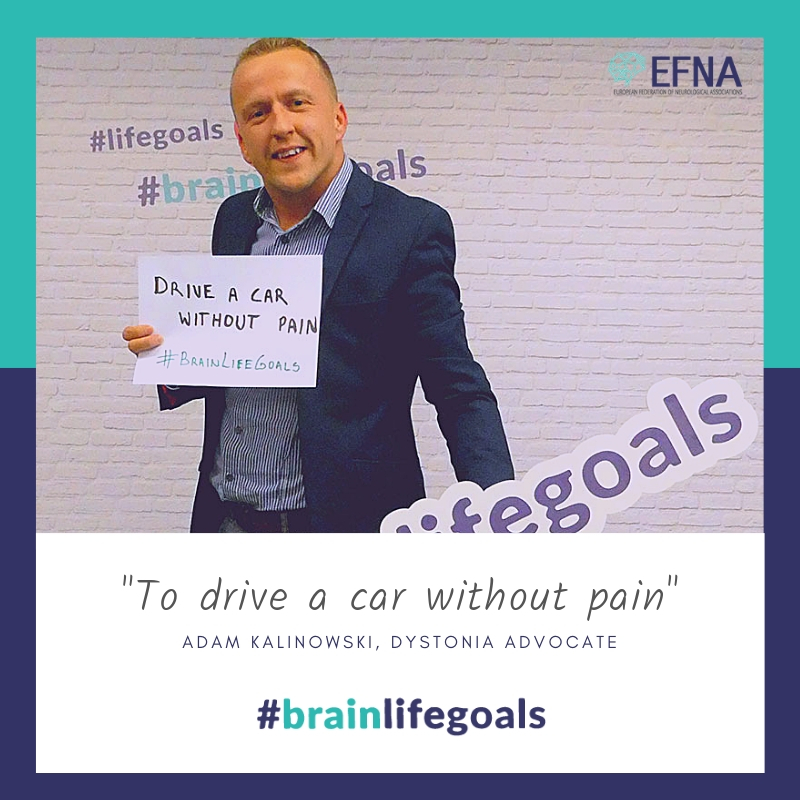 Sharing #LifeGoals has become a popular trend in social media. #LifeGoals are the often frivolous wishes people have – for example to own a designer handbag, meet a particular pop star or drive a Maserati. This campaign puts a new spin on the trend by instead sharing #BrainLifeGoals.
The campaign will improve public understanding of neurological conditions and reduce associated prejudice/stigma.
Brain Awareness Week is an ideal time to turn up the volume on the patient voice and ensure that decision-makers hear about the issues of most importance to us.
EFNA also shared a number of blog posts created by attendees of November's Young Advocates' Workshop. Click here to read their stories.
Brain Awareness Week 2019 may be over but the #BrainLifeGoals campaign continues! You can find out more about the campaign, and ways to get involved, by visiting the campaign page here: https://www.efna.net/brainlifegoals/
You can also keep up to date with the latest activities by following the #BrainLifeGoalshashtag on social media.
Recently EFNA announced that In support of this campaign, EFNA are offering grants, of €2,500 each, to 5 projects which best reflect the theme of the campaign, raise awareness and improve understanding of neurological disorder. Grants will be shared with registered non-profit EU/EEA-based organisations only. Therefore individual applicants should work on their project in association with an appropriately registered patient organisation at either National or European level.
Deadline for application is June 14th.
Further information and application guidelines are available at: www.efna.net/BLGgrants
You can find out more about the campaign itself at www.efna.net/brainlifegoals and by following the #BrainLifeGoals hashtag on social media.