The 2nd Value Added Medicines conference held end of November in Brussels gathered a wide range of experts in the healthcare community to raise awareness, inform and debate with the mutual intention of presenting solutions for maximizing the benefits of and encouraging the development of continuous innovation. Adjustments in the healthcare processes – eg. adjustments on purchasing/procurement processes, acceptance of adequate evidence and where needed, adjustment of pricing and reimbursement barriers, as well as seizing the benefits of digital technologies and increased stakeholder collaboration should be maximized to bring value added medicines to patients.
EFNA Executive Director Donna Walsh gave the keynote address at the opening session, challenging the participants, and set the scene on value addition: 'how Innovative are Innovations and our attitude to Innovation for patient relevancy and efficiency?"
Dystonia Europe Executive Director Monika Benson, presented the digital diary MyDystonia and how it can benefit dystonia patients when communicating with the treating physician to optimize treatment outcome. 
Marc-Alexander Mahl, Medicines for Europe President, highlighted that "Today's event brought stakeholders who care about patient access to medicines together to reflect on the role of continuous innovation to deliver efficient and sustainable solutions to patient needs. Value added medicines deliver patient-centered gains from both the clinical and economic perspective. To capture this innovation, we have to integrate value added medicines in healthcare systems and seize opportunities in digital healthcare. Stakeholder collaboration will be key to fully ensure these benefits reach patients and the healthcare community and society".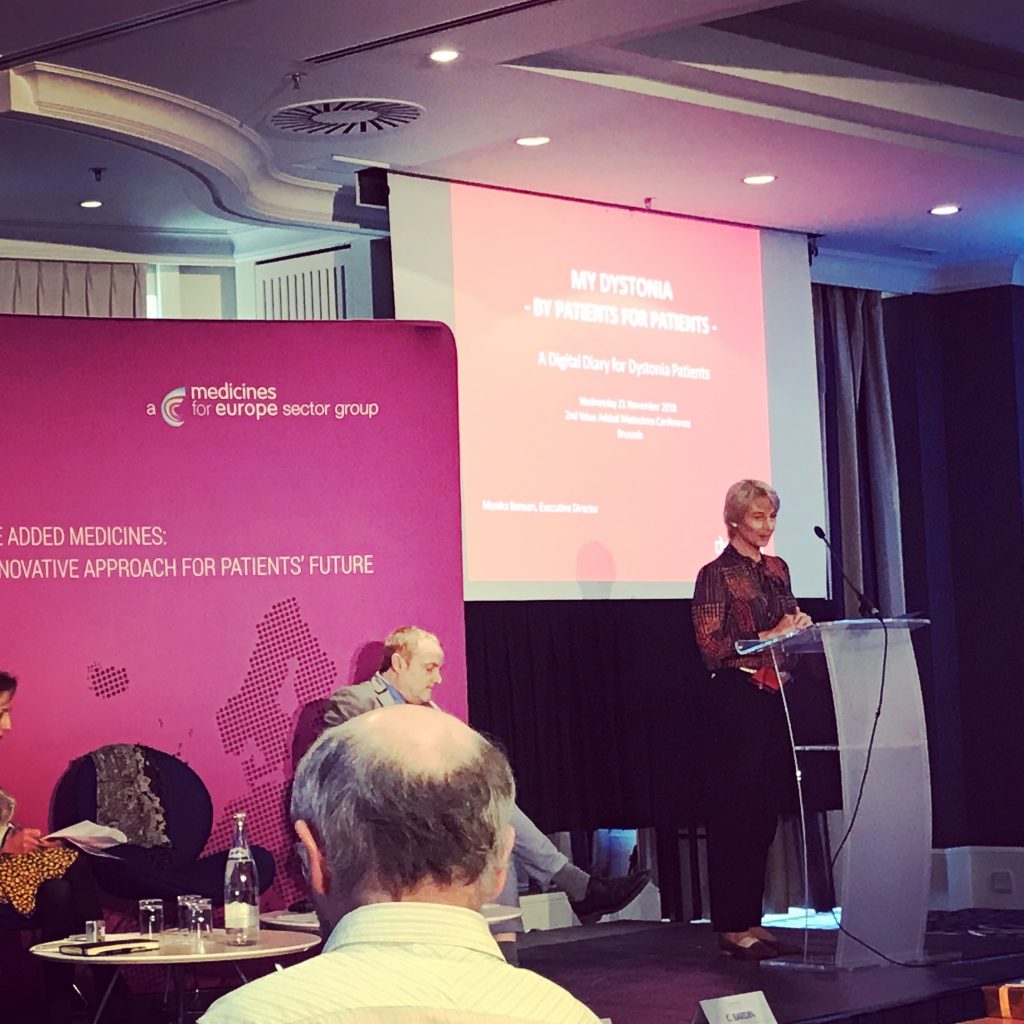 The Value Added Medicines Group, a sector group of Medicines for Europe, aims to rethink, reinvent and optimize medicines based on known molecules by bringing untapped innovation to improve care delivery. The Value Added Medicines Group adopts a complementary perspective compared to the other Medicines for Europe sector groups by tackling the targeted portion of patient needs that remain unmet to this day, delivering additional improvements to the healthcare community as a whole.
Medicines for Europe represents the European generic, biosimilar and value added medicines industries, which provide high-quality cost-competitive medicines to millions of patients in Europe and around the world. The vision of Medicines for Europe is to provide sustainable access to high quality medicines for all patients, based on 5 important pillars: patients, quality, value, sustainability and partnership.