United Kingdom: Conference for Parents & Carers of Children and Young People with Dystonia
On 22nd September we were delighted to deliver our Conference for Parents and Carers of Children and Young People with Dystonia which was attended by over 100 adults and children.
Carol Huntley, whose husband has dystonia, was there with her family and we are grateful to Carol for taking the time to share her experience of the day with us below.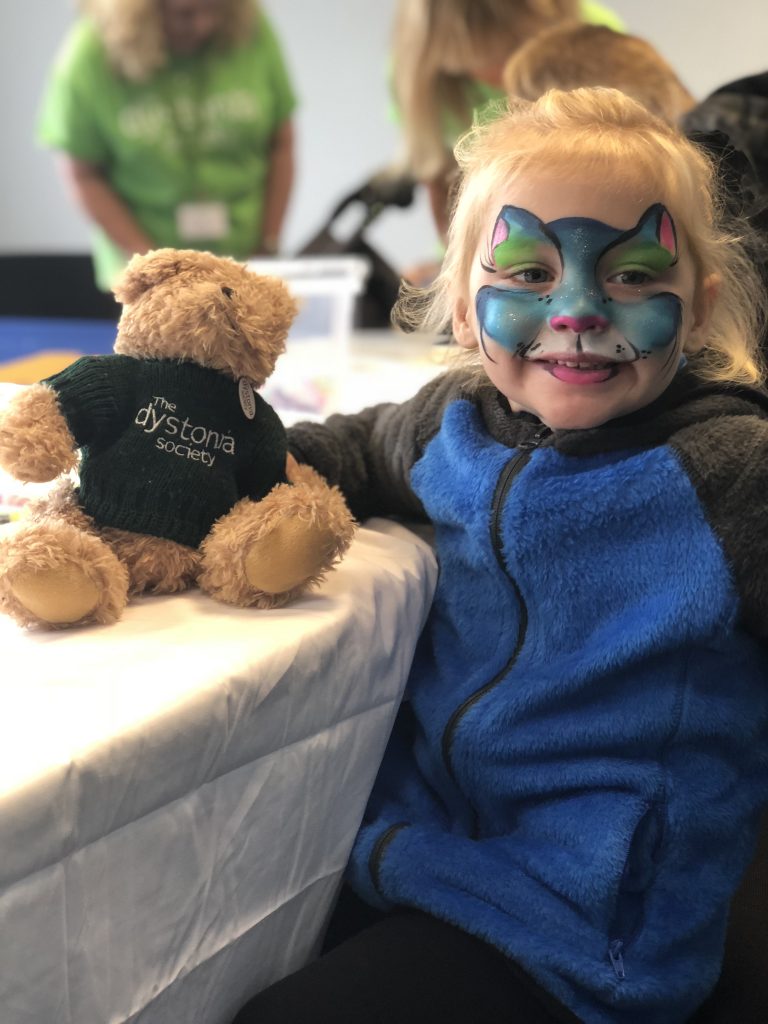 The conference was opened by our CEO Andrea West where she welcomed everyone before introducing us to our new Patron Miss Tully Kearney, Paralympian.  Tully is an inspirational young lady who told us all the story of her journey from being diagnosed with cerebral palsy as a child and climbing the ranks of Paralympic swimming before being given the additional diagnosis of having generalised dystonia.  The condition hit Tully hard but showing the strong and determined young lady she is she told the story of how she fought back and has been re-classified and swimming again winning medals this summer at the European championships – I personally was in awe of this strong and determined young lady – she truly is an inspiration with an amazing story to tell and a fantastic choice for our Patron.
The first of the speakers was Dr Jean-Pierre Lin from the Evelina Children's Hospital, London.  He spoke about his years of research around the different forms of dystonia and how it affected many children in so many ways – his research is fascinating, and he has lots of experience in this field.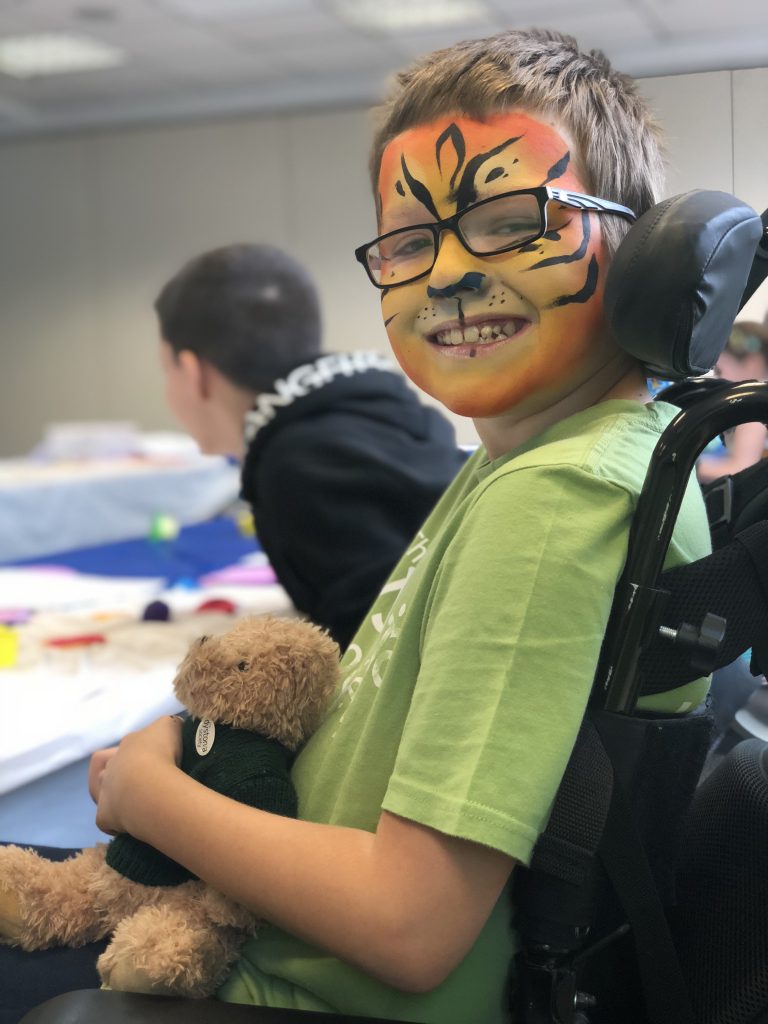 The next speaker stood in to speak at short notice as one of the planned speakers had unfortunately not been able to make it.  This lady was a parent from the conference called Sam who has a 6 year old daughter who has dystonia. She bravely told the audience her story on how from an early age they knew something was wrong but it took a long time to get the formal diagnosis. Her story of the hurdles along the way was truly heart-breaking and I am sure they rang true with so many of those in attendance.  Thankfully their tale wasn't all sadness as now they have the diagnosis they are able to handle the road ahead of them together as a family.  She was so brave and honest in telling her story.
The afternoon speakers consisted of Dr Charlie Fairhurst, Hortensia Gimeno and Dr Alison Blencowe – all from the Evelina Children's Hospital in London.  They all gave talks about the research they have carried out in and around the mysteries of dystonia.  They discussed some of the outcomes of the research and Hortensia talked about her work with the charity Designability who are working on the prototypes of specialised wheelchairs.
Each speaker throughout the day was very open to questions and open about the areas they work in and had lots of useful insights whilst all acknowledged there is still a lot of research to be done before the progress in areas to help those who suffer from this condition.
Throughout the day the children of those who attended were very kindly looked after in a room just across from the conference room – and what a day they had.  The children were entertained all day with various activities they could take part in from drawing and face paints to videos and a visit from the fire service.  The kind volunteers and staff of the Dystonia Society cared for all children and did a great job with them all – what a kind and caring team they all were on the day – superstars.
The day was very informative whilst relaxed– well organised by all involved – well done to all and I look forward to futures events.
Thanks again for all your hard work.
Carol Huntley
The Dystonia Society