New KarlSpeech AAC App Launched June 2018
– Developed by Dystonia Sufferer's Parents
The KarlSpeech Smart Device App is an Augmentative Communications App (AAC) for people with severe Speech & Communications Difficulties. Designed specifically for Apple iPhone, iPad and iPod Touch, The App is integrated with Universal Symbols provided by SymbolStix.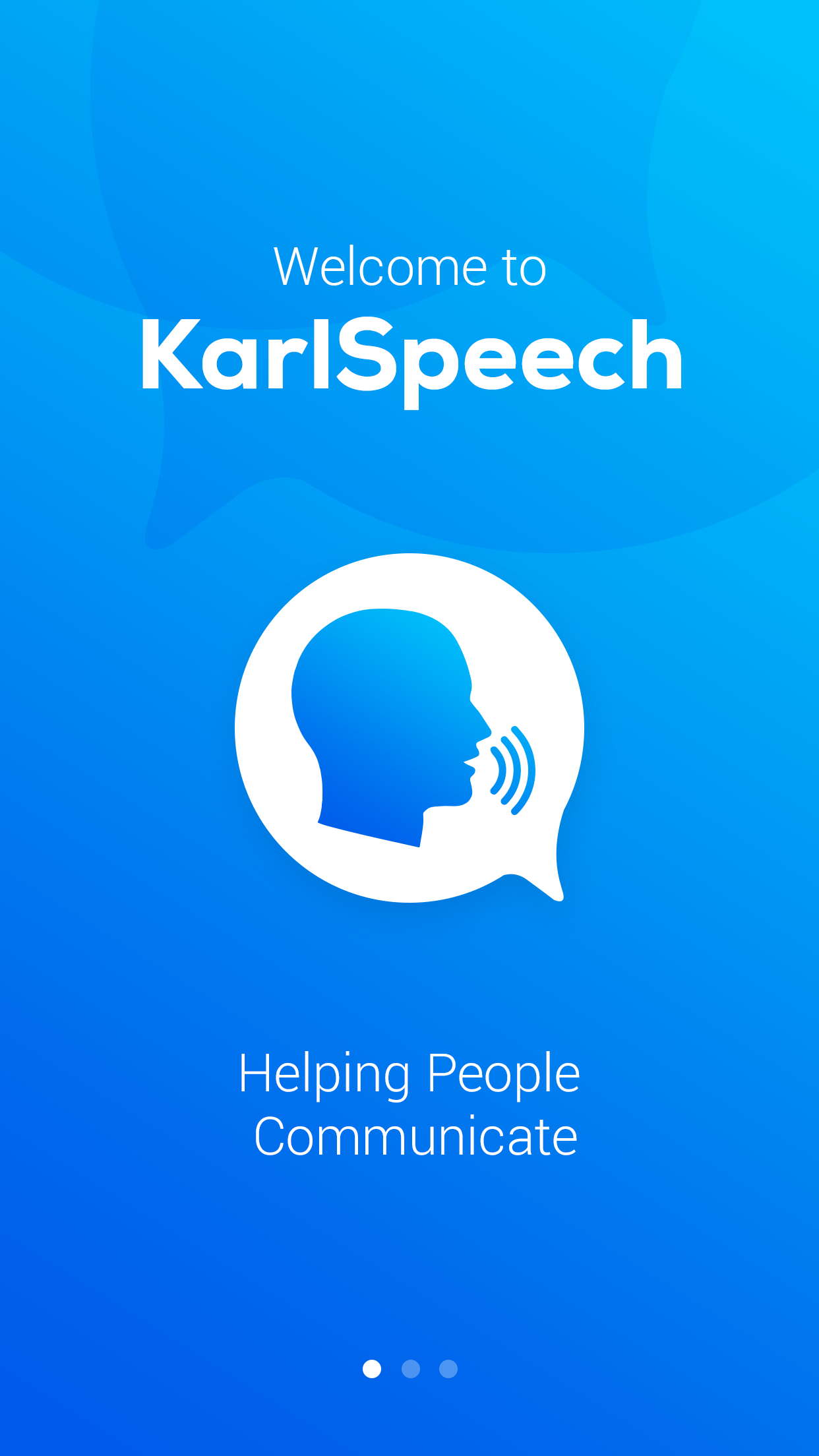 The KarlSpeech Story
It all began when Karl a 24-year-old Dystonia sufferer needed something that would help him communicate with his family and friends. Karl is nonverbal, and his parents used several AAC communications apps but didn't find a solution that suited Karl's needs. There are many great AAC apps on the market, but Karl wanted something that was very straight forward, and he found that lots of existing App screens were cluttered and confusing.  
After trying lots of options Karl's parents decided to embark on trying to get an AAC App developed that would enable their son Karl to communicate more effectively and the KarlSpeech App is the result of a lot of deliberation, testing, trialling and development.  
Karl uses the KarlSpeech App all the time and it is also used by Karl's parents as they organise Karl's groups and library of phrases. Karl's father Hugh says "The biggest challenge was to design a Speech App that would be suitable for a variety of users with different levels of intellectual and speech deficits. No App is perfect for everyone's needs but the KarlSpeech App has been designed to appeal to the majority. " 
Planned Future developments for the KarlSpeech App
The KarlSpeech App will be evolving in the future. New native language versions will be introduced including Spanish, Portuguese, French and more. Keep informed by subscribing to our newsletter at www.karlspeech.com or Email: info@karlspeech.com 
James Conlon, Ireland 
KarlSpeech App Features
• Can be used with iPhone, iPad or iPod Touch  
• Allows the user to communicate using text and images 
• No active internet connection needed (except when first downloading the App via the Apple store)  
• Male & Female Gender Voice  
• Intuitive, uncluttered design interface  
• Easy to Use with quick and easy customization  
• Easy to build library phrases and categorize phrases into groups  
• Easy to Add, Edit & Re-arrange Groups 'on the fly' 
• Add & Save Phrases to Library or use the Quick Speak Option for 'one off' phrases
• Backup to Dropbox or to your computer using iTunes File Sharing.  
• Recent Phrases instantly available  
• Access to more than 20,000 SymbolStix symbols or you can use your own photos 
• Language currently supported: English  
• Ad Free  
• No In-App Purchases offered