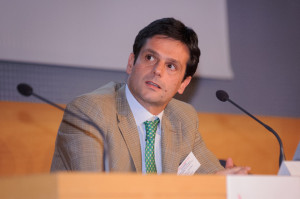 Professor Antonio Pisani invites you take part in the 5th Biennial Workshop on Dystonia: "Controversies in Dystonia and Parkinsonism", that will be held in Rome, May 29-30, 2015.
The venue is a wonderful ancient church, now owned by the Nobile Collegio Chimico Farmaceutico, Rome.
The scientific committee has put together an intense program, with excellent speakers and chairs, in order to make sure this Edition will maintain the high-quality standards of the previous ones.
On saturday 30th, at lunch time, there will be a poster session, so everybody is invited to present posters, or to involve students, residents, post-docs etc, to present their data.
Please note that registration fees are waived for all young participants.
For more information, program and how to register see the below links:
Program: Program Controversies in Dystonia and Parkinsonism 2015
Useful links:
http://dystonia.uniroma2.it
http://www.nobilecollegio.it
https://www.facebook.com/dystoniarome2015
Welcome to Rome!