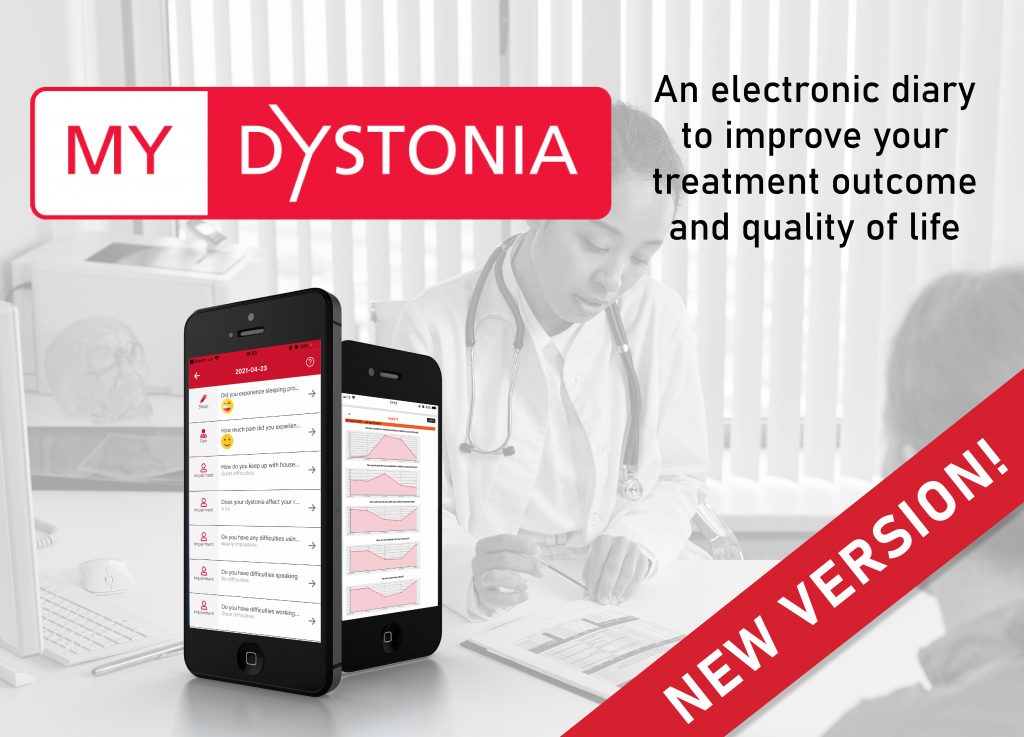 MyDystonia is an electronic diary created for people with dystonia.
App was developed in collaboration of dystonia patients and a group of medical experts.
This electronic diary enables patients to monitor their symptoms and how those symptoms affect daily life. You can monitor your dystonia by answering a series of predefined questions (e.g. core symptoms like overactive muscles or pain; impact on daily living)  – wherever and whenever you like.
With MyDystonia you create an accurate picture of your disease and treatment outcome over time. Now you can share insights with your docotor to discuss how to optimize your treatment approuch. reports created using MyDystonia can be printed or shared electronically.
Benefit immediately from MyDystonia and create your own account.
Download for free from the Apple App Store or Google Play.