Presently, I am a 30 year old woman who has experienced many moments of negativity, social isolation and self pity. I have also however, experienced positive moments and am now actively involved in a large network of people who all share the same goal as myself, making our own lives and everyone who we meet, meaningful and positive.
I am a Best Selling Author, Public Speaker, Life Coach, Disabled Advocate and Travel  Entrepreneur. I have travelled to 16 countries within the past 5 and a half years. Some of these countries have been based within the continent  Europe; while others have been further afield, e.g. Australia, New Zealand and even Panama.
My book is called "Recommenced: Motivation > Limitation" By Tracey Ellen Maria, which is my pen name.
This book is available for purchase on Amazon. It was a bestseller within the first 48 hours following its launch. I am also, as I have said above, a  public speaker. I perform this task through the help of assistive technology. You can have a look at some of my talks that I have posted on my website.
Nothing is impossible, unless you yourself believe it to be.
"Metamorphosis is not just reserved for the moths and the butterflies" –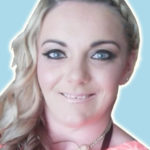 Tracey Ellen Maria
Ireland
Read this story and many more in our Summer newsletter. Download this now!