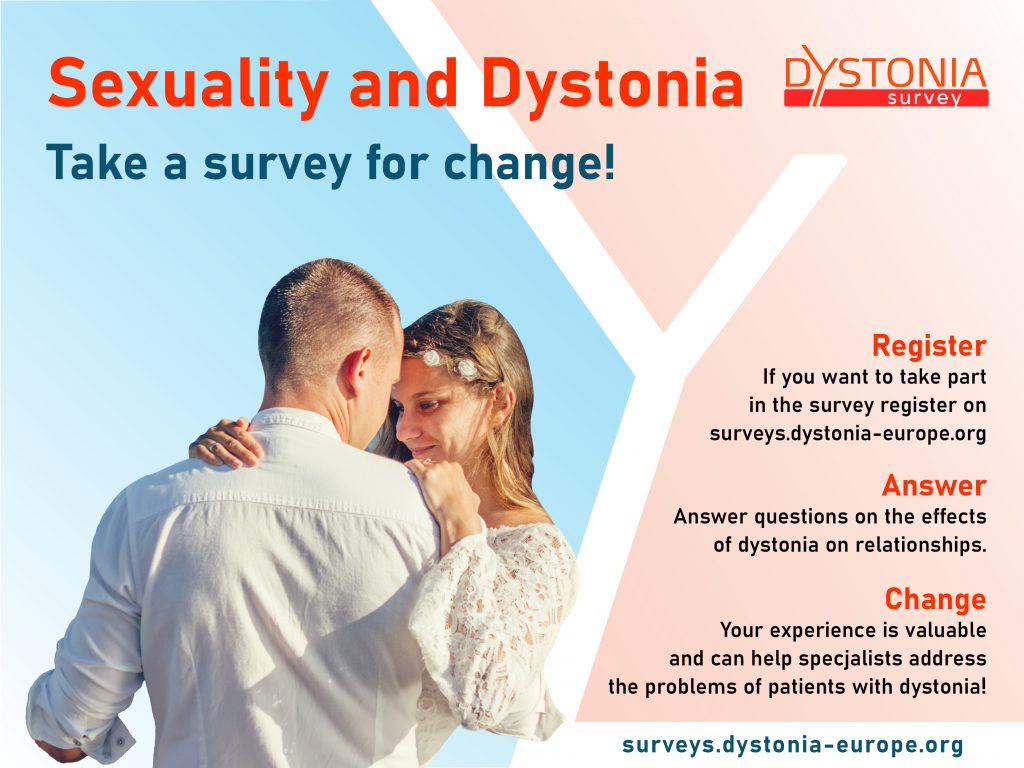 Does dystonia affect relationship and sexuality?
New survey on our special survey platform. The survey is anonymous and available in 15 languages until 28th February 2022.
Take part and help to improve the knowledge of what it is like to live with dystonia.
We thank you in advance for your participation.
Survey developed by:
Dr Katarzyna Śmiłowska – Silesian Center of Neurology, Katowice, Poland
Dr Daniel J. van Wamelen – Institute of Psychiatry, Psychology & Neuroscience, Department of Basic & Clinical Neuroscience, King's College London, London, United Kingdom
Parkinson's Foundation Centre of Excellence at King's College Hospital NHS Foundation Trust, London, United Kingdom
Supervisors:
Prof Kailash P. Bhatia – Department of Clinical and Movement Neurosciences, UCL Queen Square Institute of Neurology, University College London, London, United Kingdom
Prof K. Ray Chaudhuri – Institute of Psychiatry, Psychology & Neuroscience, Department of Basic & Clinical Neuroscience, King's College London, London, United Kingdom
Parkinson's Foundation Centre of Excellence at King's College Hospital NHS Foundation Trust, London, United Kingdom