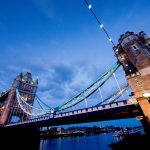 The 26th Dystonia Europe Annual Conference and the Dystonia-DAYs 2019 will take place at the Novotel West in Hammersmith, London. The venue is only a 20 minute underground ride from Heathrow airport and 15 minutes from central London.
The meeting starts on Friday July 5thwith the Dystonia Europe Annual General Assembly.
On Saturday July 6th is the actual conference with a full-day programme.
The event is a collaboration between Dystonia Europe and The Dystonia Society in the UK.
We also welcome families with children or young people with dystonia. There will be sessions including dystonia patients of various ages. We will be providing a children's room, this will include activities and a face painter but will not be manned by any carers so please do make sure if you are bringing children that there is a responsible adult with them at all times.
We promise a different and special Dystonia-DAY and hope to see you in London.
Welcome to London!