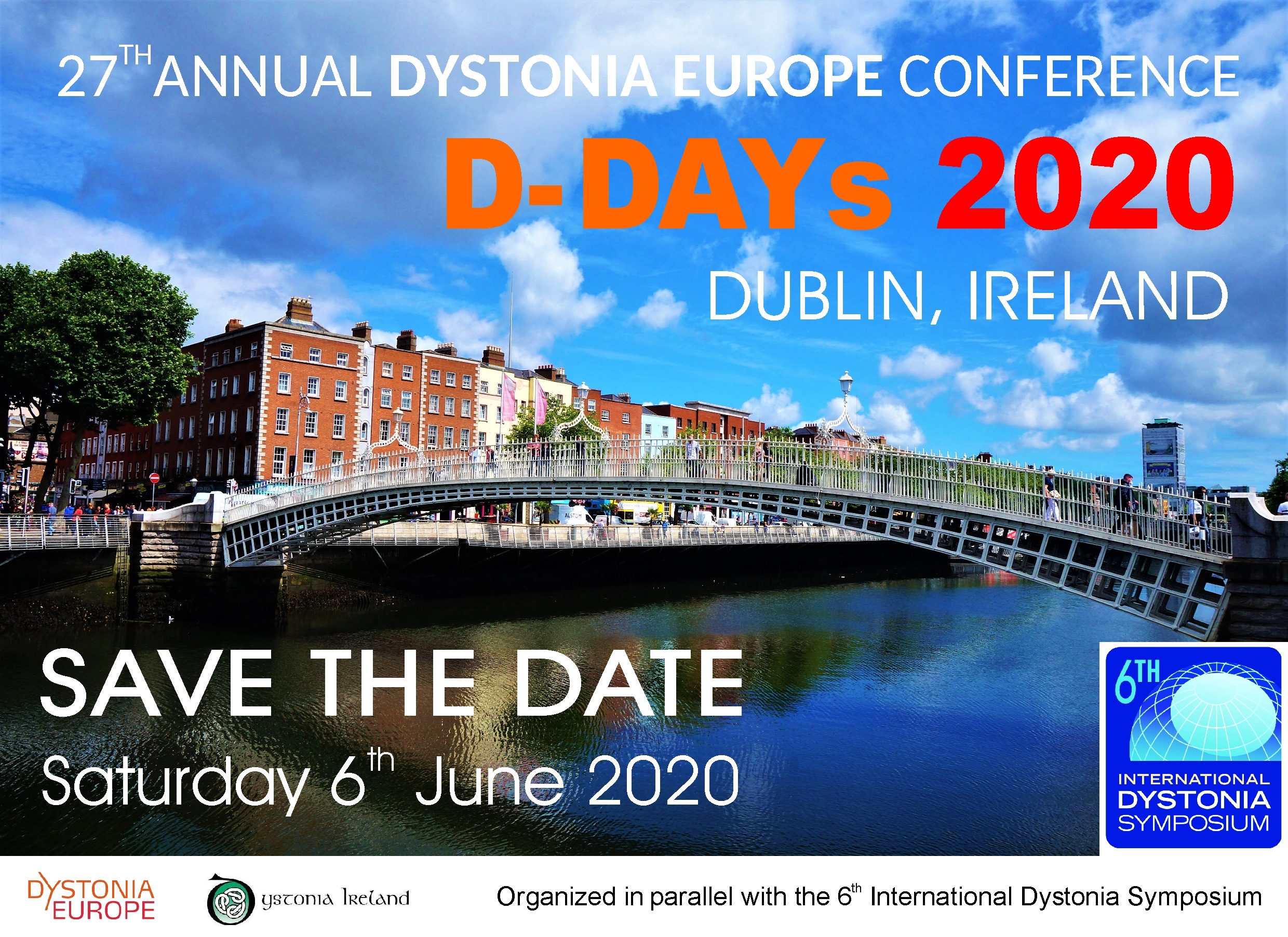 The 27th Dystonia Europe Annual Conference and the Dystonia-DAYs 2020  will take place in the Cusack Suite at the Croke Park Stadium in Dublin.
The meeting starts on Friday June 5thwith the Dystonia Europe Member Delegates' Dinner.
On Saturday June 6th is the actual conference with a full-day programme.
The event is a collaboration between Dystonia Europe and Dystonia Ireland.
Programme will be available soon.
Welcome to Dublin!