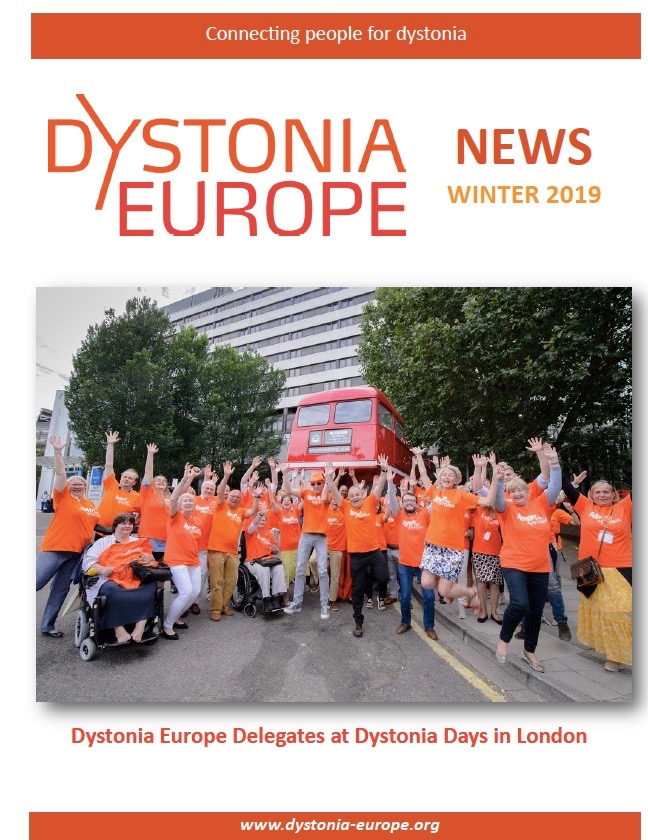 Dear all,
When I started my work as dystonia pa ent advocate 3 years ago, I did not think that one day I would write this letter as the President of Dystonia Europe. At that time, I didn't even know that, what I was doing was called 'Patient Advocacy'.
My mission began at the worst moment of my life with dystonia. At that time I felt lonely and misunderstood and I decided to set up a support group for people with dystonia in Poland in 2016. I am Polish, but I have lived in Ireland for 12 years. It turned out that my support group is much needed by people like me. In the same year I started to get involved in the work of the Polish Dystonia Association and Dystonia Europe [DE]. Now I am the Secretary of the board in the Polish association and after two years on the board of DE I was elected President of this organization last summer.
While working for the organization, I met many interesting people: members of DE member organizations, medical professionals, people giving their time for work to improve the quality of life of people not only suffering from dystonia, but also from many other neurological diseases. I also paracipated in many conferences, meetings and workshops of other organizations cooperating with DE. But above all I could meet hundreds of people who are struggling with the same thing in life as me – dystonia.
I want to thank our former President Merete Avery for her six years of great work for DE. I know that this role is very important and now I represent our membership organizations, people with dystonia in Europe, their families and carers. I will do my best not to disappoint you and I am sure that together with the entire DE board and our members we will work to have an increasingly stronger voice in the fight for a better life for those we represent!
In recent months, we've had many events like Dystonia Days 2019 in London and Dystonia Awareness Month 2019. Information about these events and much more can be found in this newsletter.
I wish you a Merry Christmas and a Happy New Year 2020!
Adam Kalinowski President