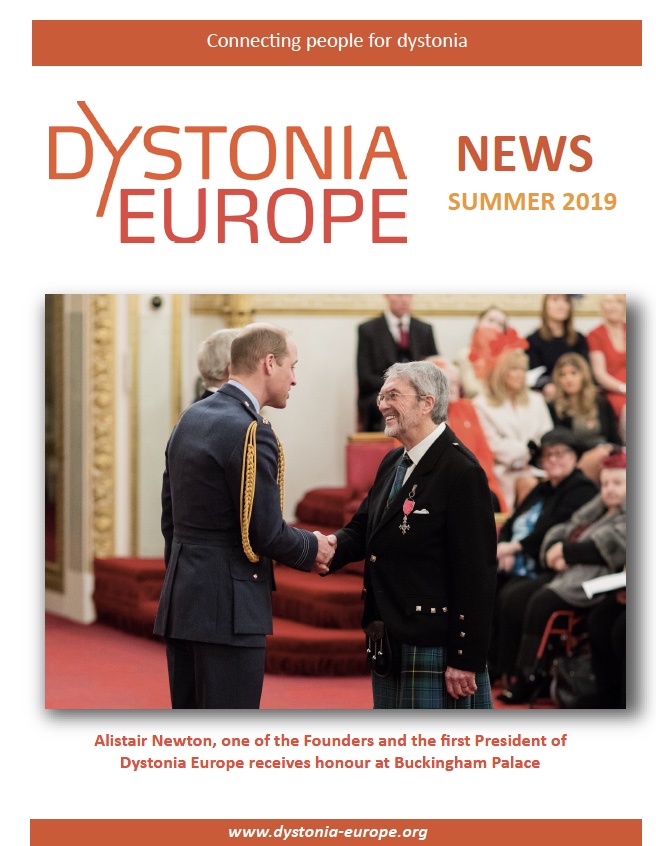 Dear all, 
In the summer of 2013 I became a board member of Dystonia Europe. The last 6 years seems to have passed by very fast and my term as a Dystonia Eu-rope Board Member, the last 4 years as President is coming to an end. 
It has been very inspiring and I am thankful to have met so many people that use their free time to work for other people with dystonia and the people who have yet to be diagnosed. These people are within our member organisations, who themselves live with the challenges of dystonia. 
Also medical professionals who devote year after year, fighting for dystonia patients to be better treat-ed, better known, faster diagnosis and hopefully in the end a cure. 
We are very grateful for all the great work that is taking place around Europe for dystonia patients and their families. Together we are stronger and it is only by working together we can make a difference for dystonia. 
Again a great thank you to those who founded Euro-pen Federation of Dystonia in 1993, which later be-came Dystonia Europe. It has been a pleasure to con-tinue the work together with the DE board and our member organisations, our sponsors, our advisors and our outstanding medical team. 
Even though I will leave the Board, I will continue to to be involved in DE work in a different role. 
We in Dystonia Europe hope that you will find it interesting and encouraging to read about the different things in this newsletter 
I wish you all a pleasant and relaxing summer. 
Merete Avery 
President